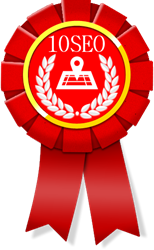 San Francisco, California (PRWEB) May 02, 2014
Launching to much success a few months ago, 10 Best SEO is growing in popularity, and as such has been seeing increased site traffic since its inception. This company, one of the fastest growing awards organizations of this industry, has announced the brand new release of category-specific awards in for the Best Local SEO Firms. The team has also released awards for reputation management, social media marketing and soon enterprise SEO & pay-per-click (PPC). The recent top local SEO companies awards mark the latest foray into the web awards recognition industry.
Many people know what SEO is, but what is meant by local SEO? This type of SEO is designed for brick and mortar businesses that are looking to generate leads from customers in their local regional area via strategies such as optimization of location-based keywords and map-based search queries. Through the top location-based search engine optimization awards, innovative firms skilled in this realm are highlighted for their achievements.
The inaugural winner of the Leading Location-based SEO Agencies awards is Customer Magnetism. This company is based in Virginia Beach, VA and provides top of the line service to enterprise companies like Volvo, Bank of America, Kettler, Liberty Tax Service, and 1-800-Hotels.com.
Coming in as the second best local search engine optimization company, Boostability works with startups and national institutions alike.
10 Best SEO is the sister site to 10 Best Design, a top worldwide ranking and reviews platform that recognizes excellence in the web design industry. The team at 10 Best Design thought it appropriate and timely to make a whole new site for SEO achievements due to the enormous component this represents within web design and development. 10 Best Design brings more than 1/4 million searchers each year together with the top web development service providers for recognition thanks to a tireless information gathering process. The team uses an advanced algorithmic awards system to determine and call out the very best firms.
Search engine optimization entails boosting a website's visibility through the natural or organic search results of a search engine. The higher up a page ranks in a search engine's results, the more views it gets by potential clients. Becoming proficient in SEO takes time and dedication, which is why awarding efforts in this sector is such an important variable to success. 10 Best SEO hopes to be as successful in its new venture as its sister site 10 Best Design.