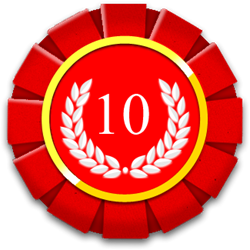 San Francisco, California (PRWEB) March 18, 2014
With so many web marketing companies taking up real estate, it can be difficult to know who to hire when the time comes. Now a solution exists through 10 Best SEO's rankings. Released in March, this list measures the Best SEO Agencies for that month. Providing an updated, month-to-month look at what companies are currently on top, the list makes it easy for those interested in hiring an SEO company to make the decision.
1. Yodle
A US based company, Yodle uses organic search engine optimization in order to draw as much web traffic to a page as possible, then follows up with a call to action that entices the visitor to sign up for an email list, contact the company, and more. Combining natural lead generation with aggressive marketing tactics, Yodle is the highest ranking SEO company in the month of March, using techniques which generate large amounts of income for its clients.
2. Matomy
Another US based company, Matomy takes a different approach through the use of paid marketing such as pay per click advertising, combined with an organic search campaign, to generate the traffic it draws. Once the visitors arrive, Matomy ensures the websites have great content in order to keep them there. Because of the extensive keyword research performed before beginning, Matomy is the perfect choice for those looking to go into niche websites.
3. BrightEdge
BrightEdge has been named the #3 Best SEO Agency because it takes a more direct approach to search engine optimization, designing websites from the ground up to take the most advantage of Google's algorithms. By constantly staying on top of updates to search engines and other factors that influence the landscape of the internet, BrightEdge is able to provide its clients with optimal service and a guarantee of success. Their team works hand in hand with their clients in order to design an SEO service that sticks by a set of guiding principles, focusing only on the desires of the client.
4. Absolute
Absolute offers a full suite of marketing options, of which SEO just happens to be a part. However, it's an effective part – they operate by using organic traffic, not paid advertising. Social media also plays a large role in Absolute's efforts to provide their clients with the best service possible.
By following this list, website owners can more easily select a company to complete services needed. With multiple SEO companies, someone has to be the best – after all, not every company can rank number one in Google. With 10 Best SEO's monthly list, now potential clients can know to whom to turn.