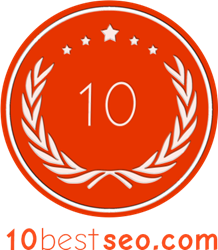 (PRWEB) November 24, 2014
SEO is becoming increasingly mainstream and businesses now generally keep it in mind when designing their websites. 10 Best SEO gives rankings to the best online marketers in terms of SEO every year. The rankings are based on a multitude of factors.
The company ranked first is WebpageFX, based in Philadelphia, Pennsylvania. This business is known for its ability to create SEO content that can catapult any given business website to the top of a list of search results on a search engine. They will work with clients to come up with the list of words and phrases that will boost the SEO. They even provide a blog so that their customers can educate themselves on how these online marketing campaigns work. Businesses interested in working with them can receive a free evaluation of current website content and suggestions for improvement.
The second highly regarded SEO company is ThinkBIGsites.com based in Huntington, New York. This agency is known for being progressive and using many different innovative strategies to create impressive websites at an affordable budget. They are able to help their clients with any type of digital marketing that they want to utilize, such as mobile apps. Businesses can count on this company to optimize diverse types of digital content.
The company ranked third is Customer Magnetism. This firm researches on behalf of their clients and integrates the key words and phrases onto their website to have them rank higher in search results and drive more traffic. Their methods in fine-tuning verbal content make them a key choice for increasing one's audience.