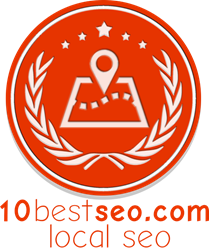 San Francisco, California (PRWEB) September 15, 2014
For service seekers looking to get the most reach out of their web presence, 10 location-based search engine optimization companies have been awarded for their ability to take sites to the next level. 10 Best SEO has announced its latest iteration of the Best Local SEO Agencies. In addition to analyzing national search engine optimization (SEO) firms, 10 Best SEO also looks at companies working at the local level. These firms have been recognized as the top location-based search engine optimization companies in the field today.
Customer Magnetism of Virginia Beach, VA took the top spot for their award-winning local online marketing services. Known for advanced keyword research and SEO strategies, this company boosts their clients' websites on popular search engines. Customer Magnetism's web savvy has put them at the top of 10 Best SEO's local search engine optimization ranking.
WebpageFX took second place for optimizing regional websites to help brick and mortar companies reach appropriate clientele in their area. They use words and phrases specific to the each company's industry and geographic area, allowing them to get the greater quantities of highly targeted hits. WebpageFX also actively follows up by monitoring their client's website, making sure their keywords are getting the best results and making adjustments to keep them ranking as needed.
New Yorkers might not recognize #3 - SEO Image - by name, but if they've used a major search engine, its very possibly that they have seen one of their client's websites. SEO Image uses local content to attract web users looking for topics relevant to the sites they launch. The targeted traffic that comes to these websites have a tendency to have much better conversion rates.
The full list of 10 Best SEO's top local search marketing firms is as follows:
1. Customer Magnetism (Virginia Beach, VA)
2. WebpageFX (Philadelphia, PA)
3. SEO Image (New York City, NY)
4. Boostability (Lehi, UT)
5. ThinkBIGsites.com (Huntington, NY)
6. SEOValley (Chicago, IL)
7. SearchRPM (Austin, TX)
8. Dallas SEO Dogs (Dallas, TX)
9. Pravda Media (New York City, NY)
10. Captain Marketing (Calabasas, CA)
These local SEO companies were placed based on their ability to optimize their clients' websites including a number of qualitative and quantitative variables and registration fees.