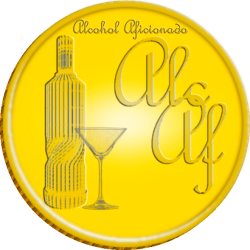 San Francisco, CA (PRWEB) December 22, 2014
10 Best Vodka conducted a contest in conjunction with Alcohol Aficionado and unveiled this year's best vodka award winners earlier this month. The selected labels earned the award based on characteristics such as flavor, ingredients, and crafting processes. Through a rigorous rating procedure that combines unbiased computerized data analysis and the expert pallets of experienced distillers, restaurateurs and distributors from all over the world, 10 Best Vodka comes up with a collection of brands that are sure to delight lovers of the finest spirits.
Topping the 2014 best vodka brand list is Crystal Head Vodka, a label with a bottle crafted in the likeness of a skull befitting of its name. This Canadian brand includes only the most superior ingredients that result in a clear vodka known for its pleasant flavor, which features hints of citrus. A gluten-free variety made with natural water and cream corn, Crystal Head Vodka provides tasters with an experience that is all fine vodka and no unwanted impurities.
The second-placed top vodka brand is Ice Fox Vodka, which comes from a distillery based in San Francisco. This vodka brand features sweet corn as a chief component, and combined with the use of traditional copper equipment, this vodka is crafted to perfection. The creation of this label is completed with such care that the distillery will not distribute either the first or last portions of each batch. This way, only the purest versions of this vodka are permitted to hit the shelves in restaurants and liquor cabinets. With just a hint of sweetness, this brand is suitable for a favorite mixed drink recipe and is a great option for those who prefer to drink it straight from the tumbler.
The third-place winner as top vodka brand, Tito's Handmade Vodka, is a label distilled half a dozen times before it is considered a finished product. This label hails from Texas and is made at the state's first legal distillery. This American brand has earned a place among the world's best vodkas, having regularly defeated more pricey varieties in competitions all over the globe. Like Ice Fox, this vodka has a taste that is smooth enough to be enjoyed neat or as part of a best-loved cocktail.