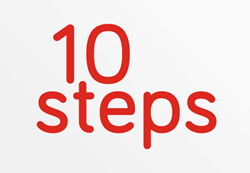 Dallas, TX (PRWEB) March 26, 2014
Mattresses seem quite simple and unassuming, until it is time to shop for one, that is. Between a mass of brands and confusing, contradictory information, the process can seem downright intimidating to many people. Mattress Inquirer, a blog about beds and the mattress industry, just released their latest guide intended to simplify the process of buying a new bed.
Published March 25, the guide is titled "Getting the Best Mattress: 10 Simple Steps" and can be found on Mattress Inquirer's website. As the title suggest, the guide takes presents a strategic approach detailed in ten steps. Mattress Inquirer offers thorough explanations intended to assist first-time mattress buyers as well as experienced shoppers.
The guide begins by explaining that there is no single best mattress for everyone since each individual has different needs. In the first few steps, Mattress Inquirer aims to help readers identify and articulate these needs and preferences, encouraging shoppers to take inventory of sleep habits, likes and dislikes, and sleep position preferences.
Mattress Inquirer's guide also devotes considerable attention to "mattress lingo", or terms that shoppers are likely to encounter. Sizes, materials, firmness, guarantees and foundations are all briefly explained, with links to other guides for memory foam mattresses, latex beds and adjustable bases included for more information.
After discussing preferences and explaining the basics, the article suggests making a mattress wishlist and exploring a variety of options before committing to buying. Tips for budgeting, selecting potential candidates and comparing beds are also included. Mattress Inquirer's guide also explains the importance of reviews for choosing the best mattress, and offers some hints for getting a good deal. The website host several other buying guides, brand comparisons and related news articles as well for interested readers.
Mattress-Inquirer.com is an informational blog that provides relevant and recent news related to the health, sleep, and mattress industries. In addition to covering new technologies, mattress reviews and opinion pieces, readers enjoy a variety of helpful educational resources designed to aid shopping and sleep quality.