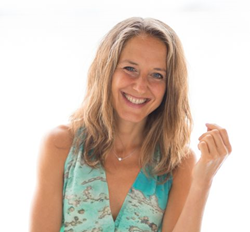 We make fitness fun and rewarding for 100 moms who love to kickass for good
Santa Monica, CA (PRWEB) November 18, 2014
Recruiting for Good, a socially progressive staffing solution, is helping moms enjoy, fund, and gift life, sport, and travel experiences through the sponsorship of "Kickass for Good," a high purpose competition for moms to have fun, get fit, and win a trip to Mexico.
The mom fitness competition is launching in Los Angeles, CA on January 15, 2015 to make getting fit fun and rewarding.
"The purpose of the fun competition is to help 100 moms get fit for good. A mom partners up with another mom, and they compete with 49 other pair of moms. The pair of moms who transform the most, win an all expense trip to Tulum, Mexico." says Recruiting for Good founder, Carlos Cymerman.
Moms competing qualify to participate in Recruiting For Good's service to fund fitness, personal training, Nykki Hardin's cleansing and nutrition services, retreats, beauty/spa, and shopping experiences.
About
Recruiting for Good, has been connecting talented technical professionals since 1998 and is supported by a group of IT recruiters with 50 years of collective experience. Recruiting for Good is; dedicated to using our talent to help moms enjoy, fund, and gift life experiences for their kids, family and friends. The team has worked with major corporations such as JD Powers Associates, Wells Fargo, Aramark, Disney and Fox. Join today. http://www.RecruitingforGood.com
NykkiHardin is a Natural Health Specialist and the founder of Nykki's Cleanse. Nykki empowers clients globally to create vibrant health and happiness using natural solutions and techniques. Her clients experience weight loss, elimination of stress, mental clarity, and emotional freedom. She is an expert at cleaning out the body to gain energy, reset the metabolism, heal imbalances, and experience happiness. You can email Nykki at Nykki(at)NykkiHardin.com.
For inquiries please contact Carlos(at)RecruitingforGood.com 310-720-8324