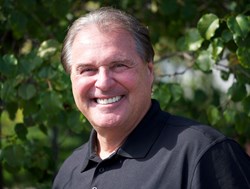 With 101 Mobility, there is potential to make a real difference for aging and disabled populations in Southwest Florida.
Sarasota, FL (PRWEB) December 19, 2013
With a background in trust administration and entrepreneurship, in addition to a pre-existing relationship with national mobility equipment manufacturer Harmar, Chuck Vollmer felt compelled to bring 101 Mobility to his community. In Sarasota alone, senior citizens make up a third of the population (quickfacts.census.gov). "It came down to me understanding the demographic," Vollmer said.
While providing care for his ninety-two year old father-in-law – a WWII veteran – Vollmer encountered the hassle of dealing with several vendors for a single mobility solution. The sharp discrepancies in local equipment shops stuck with Vollmer. Opening 101 Mobility presented an opportunity to make the process easier for everyone. "I wanted to provide something that people needed," he said. "With 101 Mobility, there is potential to make a real difference for aging and disabled populations in Southwest Florida."
101 Mobility Sarasota has a unique advantage in the marketplace; its national franchisor is racing to place an imprint on the entire mobility industry. Strong national relationships with prominent accessibility manufacturers will benefit 101 Mobility Sarasota customers – they will notice added quality assurance, product diversity, and reasonable price-points.
Chuck Vollmer hit the ground running with a team of experts and memberships in Florida's most active aging-related organizations, including the Institute for the Ages and the Florida Guardians Association. Vollmer believes providing an alternative to the way business has been done can make an impact. "I think we can educate, provide better, more convenient and affordable solutions for Southwest Florida residents."
###
101 Mobility is a full-service sales, service, and installation provider of a complete line of mobility and accessibility products and equipment, including stair lifts, auto lifts, ramps, porch lifts, patient lifts, power wheelchairs, scooters and more. Short and long-term rentals are also available for home, office, and institution. By working with patients to identify which home health care devices best suit each individual's needs, 101 Mobility provides an alternative to group homes and rehabilitation centers by increasing accessibility and allowing clients to live self-sufficiently in their homes.