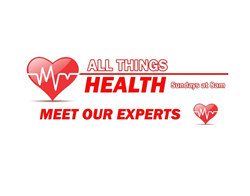 Columbus, OH (PRWEB) September 04, 2014
What: This Sunday, Jeff Franklin, owner of 101 Mobility of Columbus will be on air with his sixth radio appearance on 98.9 The Answer's All Things Health program. 101 Mobility is a national retailer, installer, and maintenance provider for mobility solutions including wheelchair ramps, stair lifts, auto lifts, wheelchair lifts, and patient lifts. Jeff has been interviewing several Columbus area health professionals, aging-in-place experts, and product specialists on air over the past several months. Most recently, Jeff has been hard at work adding to his location's product line and hiring new staff. He was even recognized by the Pentagon earlier this month for being a veteran-friendly employer.
For the September episode of All Things Health, Jeff will be discussing the benefits and features of his newly acquired line of scooters, automatic door openers, new patient lift models, the new Liftkar, and an expanded rental program. Many of these products are great solutions for aging-in-place and allow older individuals and people with disabilities to get around town with ease. The expansion of the rental selection was due to the rental program's past success and Jeff anticipates a high volume of rentals during the approaching holiday season.
Tune in this Sunday to hear Jeff talk in more detail about the new offerings at 101 Mobility of Columbus!
For more information on 101 Mobility of Columbus, including available products and service programs, please visit: http://columbus.101mobility.com/
STATION: 98.9 FM The Answer – News.Opinion.Passion, Columbus, Ohio
WHEN:
All Things Health airs on the first Sunday of each month.
September's show airs Sunday, September 7, 2014, 8:00 AM – 9:00 AM
###
About 101 Mobility of Columbus:
101 Mobility of Columbus is a full-service sales, service, and installation provider of a complete line of mobility and accessibility products and equipment, including stair lifts, auto lifts, ramps, porch lifts, patient lifts, power wheelchairs, scooters and more. Short and long-term rentals are also available for home, office, and institution. By working with patients to identify which home health care devices best suit each individual's needs, 101 Mobility of Columbus provides an alternative to group homes and rehabilitation centers by increasing accessibility and allowing clients to live self-sufficiently in their homes. For more information, please visit: http://columbus.101mobility.com/