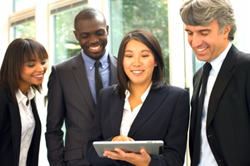 Our new account managers are available by phone and through our web portal to explain more about how to successfully perform a 1031 for an investment property
Miami, FL (PRWEB) January 17, 2015
Investors in the U.S. who pay high taxes on real estate purchases can now learn a new way to purchase investment homes using the JWB website. A 1031 exchange property buying guide has been added to the video section at http://www.jwbrealestatecapital.com/what-is-a-1031-exchange to introduce the new strategies for the New Year.
The IRS currently allows 1031 exchanges in the housing market when investors meet all qualifications. The video posted explains how a property can be exchanged in order to eliminate the tax burden that can often be found after a real estate transaction. Investors viewing the video can also download a strategy guide at no cost.
"Our new account managers are available by phone and through our web portal to explain more about how to successfully perform a 1031 for an investment property," said a JWB rep.
The approach to turnkey properties that has been pioneered at JWB over the past decade has been revised in the past two years. Instead of buying more homes and renovating these houses, construction is now in place to build properties that will be used as high cap rate rentals that adults nationally can purchase using more than one financing source.
"What our company is offering is the vehicle that most adults need to successfully build more wealth without making investment mistakes," said the rep.
The JWB Group has increased the visits to its website with mobile marketing strategies on the web this year. In order to make content easier to find, a special mobile area is now active for daily website visitors at http://jwbrealestatecapital.com/m. This section now includes access to all company supplied investment guides.
About JWBRealEstateCapital.com
The JWBRealEstateCapital.com company has created an easy entry into the housing industry for hundreds of clients over the past two years in the U.S. The company owns, sells and manages hundreds of passive investment properties in the state of Florida. The JWBRealEstateCapital.com company has revised the content that is featured on its web portal this year to simplify investment strategies that are available to clients nationally.