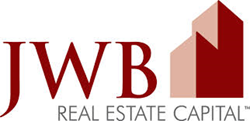 Buying and holding real estate is one method that investing clients use to increase income although a 1031 is additional strategy that could be a good choice for some investors
Dallas, TX (PRWEB) November 21, 2014
Learning new ways to improve profits on the sale of a home is now possible for investors who visit the JWB company online. A new 1031 exchange for rental real estate program is now in effect and more information can be obtained by visiting http://www.jwbrealestatecapital.com/what-is-a-1031-exchange.
The investing data that is currently available for savvy investors to review on the JWB website includes an overview of the 1031 process now offered this year. A brand new video series is currently part of the information that can be accessed during a visit to the company website.
"Buying and holding real estate is one method that investing clients use to increase income although a 1031 is additional strategy that could be a good choice for some investors," said a JWB Real Estate Capital source.
To complement the new video and information accessible, an investing guide has been created by the JWB company. The guide can be immediately downloaded from any page of the company website to provide insight into the company investing programs and to present reliable information to new investors.
"It can cost thousands of dollars to attend a typical real estate seminar and we're now giving a way a lot of free information for real estate investors who use our website," said the source.
The JWB Real Estate Capital website was redesigned earlier this month to make it a much easier process to access the information now presented to investors. A brand new client services team is now a click of a button away on the homepage for interested investors to obtain more information about 1031 exchanges or other company services.
About JWBRealEstateCapital.com
The JWBRealEstateCapital.com company is one of the leading investment resources in the U.S. to buy and hold rental properties throughout the state of Florida. The company has assembled an experienced team providing training to investing clients. The JWBRealEstateCapital.com company has a newly designed website that introduces company programs to new investing clients around the country who are interested in rental properties.