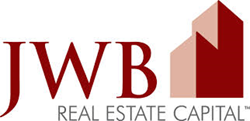 We help investing clients to purchase homes in our network through a number of different ways and now focus more attention on 401(k) and 1031 approaches
San Jose, CA (PRWEB) December 27, 2014
The tax advantages of owning real estate are known by many successful investors in the U.S. The JWB Real Estate Capital company is now providing 1031 real estate exchanges to new clients as part of its new investor offerings for 2015 online.
These exchanges follow all housing rules and regulations to provide advantages to owners of homes who trade an existing home for a rental property in the JWB network. The tax breaks that are recognized during a 1031 exchange are now one example of new strategies available to investors at the JWB Group.
"We help investing clients to purchase homes in our network through a number of different ways and now focus more attention on 401(k) and 1031 approaches," said one rep at the JWBRealEstateCapital.com website.
Investors who seek more information about new programs offered at the JWB company can now receive content faster. The redesign of the company website has now made access to video content, mobile content and PDF downloads easier.
"Our company is now a leader in direct investment programs that are accessible to beginners and more experienced clients through our web portal," said the rep.
The new mobile area is meant for men and women who seek out real estate investor content through smartphones and tablets at http://jwbrealestatecapital.com/m. New content is added on a weekly basis as well as content now distributed by e-mail through the revised company mailing list.
About JWB Real Estate Capital
The JWB Real Estate Capital company provides an investment center on the Internet for U.S. and foreign investors. The company has created passive income sources through its rental property network since 2010. The JWB Real Estate Capital company has recently added a new staff to field all investment calls in order to provide even faster replies to investment package requests from potential investors this year.