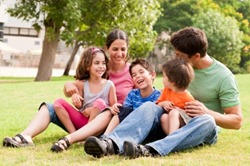 Adults can avoid paying taxes on a real estate purchase only when strict conditions are met, and our team is now setup to help investors explore a 1031 transfer
New York, NY (PRWEB) January 26, 2015
Investors who are used to paying higher tax rates for larger investments could benefit from the tax-free program put into place this year at the JWB company. A 1031 tax exchange program is now available for real estate investors to explore at http://www.jwbrealestatecapital.com/what-is-a-1031-exchange.
The investment offerings that are in place for adults who will purchase rental properties this year include the 1031 exchange. This tax-friendly approach to investing allows the swap of one property towards another without the tax burden. This topic is discussed in the video guide now available as well as subsequent pages linked to on the JWB website.
"Adults can avoid paying taxes on a real estate purchase only when strict conditions are met, and our team is now setup to help investors explore a 1031 transfer," said one JWB source.
The alternatives to regular investing that include the 1031 have started to become popular in more parts of the real estate industry since the housing slowdown in 2008. The options supplied by JWB that are available to investors who are trying to build more income without the general risks also include IRA real estate.
"We're now giving investors a number of different strategies to use when purchasing real estate through our network for 2015," the source included.
The JWB company is now posting weekly content that is written specifically for beginners in the housing industry inside of its new website section at http://jwbrealestatecapital.com/blog. This area also features video and content created for sharing on mobile tablets and devices.
About JWB Real Estate Capital
The JWB Real Estate Capital company now provides solutions for American investors who have retirement accounts that can be used to purchase rental homes across the U.S. The company has partnered with different lenders to make homeownership easier for investors. The JWB Real Estate Capital company has created a new 2015 series of web content that is now offered through mobile and regular Internet devices.