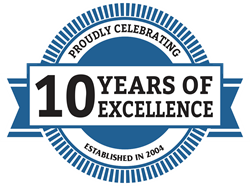 I asked, 'What do you want to call it?' Russ responded, 'Epiphany.'
(PRWEB) July 23, 2014
"Fishing on the dock," claimed Jim Stanczak (Epiphany's Executive Vice President and General Counsel), when asked if he could share the story of Epiphany's humble beginning. "It all started on the dock January 1, 2004. Me with a notebook and pen, Russ (Epiphany's President and CEO) brainstorming. It was, by the way, a nice day of fishing. He and I discussed the requests we received from around the world (me in Europe; Russ in the States) for a multi-vendor, multi-modality management system and put them on paper. We were in business by July. I asked, 'What do you want to call it?' Russ responded, 'Epiphany.'"
Russ adds some commentary on his motivation to start a new company. "I have always worked for smaller companies. After a small company I worked for was purchased by a global medical company, my ability to quickly resolve customer issues and enhancement requests went away. New development moved at a very slow pace. I knew our idea for Epiphany was too good to pass up."
"We formed a highly specialized team with a shared vision to provide a multi-vendor, multi-modality management system. The team was comprised of engineers, with over 30 years of experience in the medical device industry, and clinical professionals who witnessed first hand the daily workflow challenges clinical staff faced."
Once a company of just a handful of talented and dedicated individuals with a plan and a passion, Epiphany now has 50 employees across the nation and abroad with its headquarters in Midlothian, VA and service and support center located in Durham, NC. Epiphany's Cardio Server is the fastest growing ECG management system in the country with over 600 hospitals using our product worldwide. We are proud to have hospital customers all over the US, as well as in Canada, South Africa, Australia, New Zealand, Malaysia, the Netherlands, Portugal, the UK, Italy, and Switzerland.
Cardio Server was built with clinical customer requests and hospital department workflow improvements in mind. As we celebrate our 10th year of business and the journey that has led to our success today, we thank our customers who have made our vision and our progress possible.
About Epiphany Healthcare:
Epiphany Healthcare simplifies diverse clinical workflow using one consolidated EMR interface. Epiphany is committed to serving its customers' needs through product innovation, the delivery of exceptional service, and an unwavering dedication to interoperability. Discover why Epiphany is the preferred provider when managing multi-vendor, multi-modality diagnostic test data. For more information, please visit http://www.epiphanyhealthdata.com, follow Epiphany on Twitter (@epiphhealth), or Linkedin (http://www.linkedin.com/company/epiphany-healthcare).