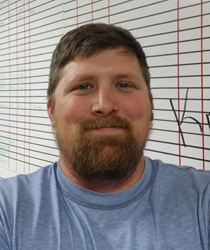 I'm very happy I won! I've always wanted to try flying a drone, so I'm excited about owning one and getting a chance to do just that.
Alpharetta, GA (PRWEB) November 13, 2015
ZCorum, an industry leader in the deployment of managed diagnostics tools and software for broadband providers, announced the winner of a "Win a Drone" contest that was sponsored by StoAmigo to promote their new file sharing tool, Tack App. Contestants entered to win by leaving their business card at ZCorum's booth at the SCTE Cable-Tec Expo last month, and could get additional entries in the drawing by signing up for a StoAmigo account and referring others.
The contest winner, Nathan Carbo, is the Arkansas Area Manager for System Services Broadband. Based out of Lafayette, Louisiana, System Services Broadband provides installation, maintenance and other contract services to telecommunications companies. Nathan organizes and manages the work load and customer relationships for the company throughout Arkansas. "I'm very happy I won!" Nathan responded after he was told he won the contest. "I've always wanted to try flying a drone, so I'm excited about owning one and getting a chance to do just that."
ZCorum held the contest to promote Tack App, a light-weight desktop application that allows users to "tack" any folder or drive on their computer and then access or share that file through the StoAmigo web interface or mobile app. "Because the files you tack remain on your hard drive, you avoid the usual issues with emailing large files like pictures and videos," said Rick Yuzzi, Vice President of Marketing for ZCorum. "Plus, you don't need to take the time to upload your files to the public cloud, and you can still access and share your files remotely through StoAmigo." Yuzzi added that Tack App users also have the ability to control whether the files they share can be downloaded and how long a file will remain accessible to others.
Tack App is a free application, and is available at http://gettackapp.com/.
About ZCorum
ZCorum provides a suite of broadband diagnostics and managed services to cable companies, telephone companies, utilities, and municipalities. As broadband providers face greater complexity and competition, ZCorum continues to help operators increase operational efficiency and reduce costs, while improving subscriber experience. This is achieved through ZCorum's diagnostics solutions for DOCSIS, DSL and Fiber networks, plus managed services that include data and VoIP provisioning, residential and commercial VoIP service, branded email and Web hosting, along with 24x7 support for end-users. ZCorum is headquartered in Alpharetta, GA. For more information, please visit http://www.ZCorum.com.
About StoAmigo
StoAmigo enables users to unify their digital content across all of their computers and personal devices, bringing their content together under a single, user interface. A more secure way to access, share, and stream content is provided by allowing users to integrate their cloud storage across multiple devices, while never having to place files into the cloud. To learn more about StoAmigo, please visit http://www.StoAmigo.com.