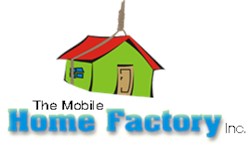 The Mobile Home Factory has launched a new mobile website that features their entire selection of manufactured homes, modular homes, and mobile homes for sale.
Los Angeles, CA (PRWEB) November 20, 2013
The Mobile Home Factory is making it easier than ever for people to move into new manufactured homes with their new easy financing options. Many mobile home financing companies are now accepting trade ins in lieu of a down payment. It's never been easier for manufactured home owners to move into a new modular home.
To make searching for mobile homes for sale even easier, The Mobile Home Factory has launched a mobile version of their web site. The mobile version features all areas and pages of the original web site, but in a convenient layout for viewing on mobile devices and tablet computers. The company believes this new version of their company web site will bring them increased traffic from many new sources.
The Mobile Home Factory's mobile site features every aspect of the original site, including videos, services, coupons and Yelp reviews, among many other pages. The mobile home manufacturers wanted to make sure that their information would be readily available for any and all interested parties, no matter how they may be surfing the Internet. The company is confident that the new site will be accepted widely by the public, as it is simple to use, simple to navigate and provides all the same content as the original web site.
The Mobile Home Factory specializes in the building and sale of new mobile homes as well as old mobile homes. The company works within nearly any buyer's budget to find a perfect fit for each and every customer. The company regularly offers coupons for their services, along with tons of information on mobile home prices and what to look for when shopping for a mobile home, including price, size and location.
The Mobile Home Factory has been largely successful in recent years, selling both new mobile homes and old mobile homes across Los Angeles, Orange and Ventura counties. The company strives for high levels of customer services and reaching out to potential customers wherever they may be. When the company discovered the ever growing population of web surfers on mobile devices, they knew it was time for a mobile version of their web site. The mobile site layout proves to be very simple to navigate and perfect for those using any mobile phone or tablet.
To learn more about The Mobile Home Factory, visit the company web site at http://www.TheMobileHomeFactory.com. To view the new mobile version of their web site, visit the same address using any mobile device.