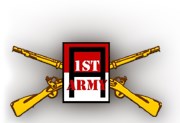 1st Army Supply has added new sale items to their already large inventory of military surplus supplies that are available online at www.1starmy.com.
(PRWEB) November 21, 2013
1st Army Supply, a leading army surplus store based in Illinois, has recently announced new sale items via their online storefront at http://www.1starmy.com. The company will now be offering heavy discounts on many popular extreme cold military gear and military rain gear, among other products. 1st Army Supply has been a popular choice for military surplus shopping for over 50 years.
The Alpha n3b parka has been a popular product for 1st Army Supply for many years, and the company will now offer it at $169.99. The Alpha n3b parka is equipped with a nylon shell that resists the wind, allowing for warmer temperatures without the heavy weight of a regular winter weather parka. The hood is lined with synthetic fur to keep wind and rain away more easily. The parka is fully military grade and comes in green or black.
Military rain gear comes in many different styles, and 1st Army Supply is now offering their military grade poncho for $29.99 each. The poncho is made of rip-stop nylon, ensuring the strength of the poncho in nearly any situation. The poncho can also be used as a shelter. Each poncho comes in one large size of 56 inches by 90 inches.
Many other items are available on sale via the company web site, including canteens, army knoves, scarves, mittens, and meal buckets. 1st Army Supply regularly offers a wide selection of army surplus items on discount, so many other items may be added to the list in the future. The company always offers military grade clothing and products year round on their web site, as well as in their store in Illinois.
1st Army Supply began as a small shop in Lombard, Illinois decades ago. The company became popular very quickly, as they were the only local choice for military grade supplies and clothing. The company later opened a web site where they offer every product from the store. Today, customers around the world can take advantage of 1st Army Sully's surplus of military level products.
To learn more about 1st Army supply, or to make a purchase of their extreme cold military gear or military rain gear, visit the company web site at http://www.1starmy.com.