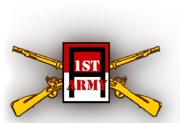 1st Army Supply's giant inventory of army supplies is now available to the national public online at https://www.1starmy.com.
Lombard, IL (PRWEB) November 07, 2013
Those looking to purchase army surplus supplies need not look any further than 1st Army Supply for a giant selection of military supplies that are available online or in store at their location in Lombard, IL. The large selection of military army surplus can outfit outdoor adventurers to law enforcement, and military personnel. 1st Army ships to clients around the world, and they are registered with the Department of Defense. Top army supplies are now available to the national public online at https://www.1starmy.com.
Place orders online by browsing 1st Army's online catalog. Find emergency preparedness items, outerwear, headwear, footwear, tapes and tags, bags and packs, public safety, camping gear, and more. Outdoor lovers can shop extreme cold military, like the alpha n3b parka. The alpha n3b parka is suitable for freezing temperatures, and it is tougher with reinforced elbow patched. Stay warm and dry with the alpha n3b's nylon outer shell that is not bulky or excessively heavy—optimal for long backpacking trips. Purchasing an item is simple; select the desired quantity and click the add to cart button. When all of the items have been added, click the checkout button in the shopping cart and submit shipping and billing information. Orders over $75 are eligible for free shipping, with some restrictions.
1st Army Surplus accepts order by phone. Write down all of the items to order including the size, color, quantity and price then call the military supply store at 800-499-7380. To submit an order by mail, select the mail order payment option at checkout to print the completed order form, and send it along with payment to 310 West Roosevelt Road, Lombard, IL 60148. Or fax the form directly to 1st army at 630-916-7389.
Find something for everyone at 1st army. The inventory ranges from law enforcement supply to zombie hunters supply like the Kommando Zombie Hunter Vest, made from durable polyester and includes pistol Holster, ammo/utility pouch, and triple 30 round pouch. Thinking about gifts? Order functional gear like military rain gear and extreme cold military gear for hiking and camping in seasonal climates. Choose from a variety of military memorabilia like the enduring freedom patch, commemorating the war on terrorism; the same patch issued by the United States armed forces.
For more information about any of their products, visit 1st Army Supply online at https://www.1starmy.com. Contact them online or call 630-916-7380 with questions.