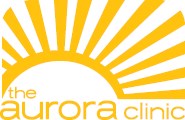 Portland medical marijuana leaders The Aurora Clinic, have launched an informative new blog detailing the uses of responsible medical marijuana.
Portland, OR (PRWEB) November 07, 2013
The Aurora Clinic, the leading supplier of legal medical marijuana in Portland since 2004, has recently launched a new blog to help spread the word about the safe and responsible uses of medical marijuana.
The Aurora Clinic's new blog can be found online at http://www.theauroraclinic.com and includes posts on topics ranging from the current medical marijuana legal battles, using medical marijuana for pain management, and even recipes to help patients digest their medications in new and interesting ways.
One of the most popular posts so far has been: Aunt Sandy's Adobo Pork Chops Recipe. The post outlines a popular recipe for pork chops utilizing cannabis herb.
Those interested in obtaining legal Portland medical marijuana can visit the Aurora Clinic online at http://www.theauroraclinic.com or by telephone at (503) 232-3003. Those interested in making pork chops can follow the recipe below taken directly from the blog:
The Aurora Clinic's Favorite Aunt Sandy's Adobo Pork Chops
Ingredients:
¼ cup Aunt Sandy's 10x Cannabutter
1 teaspoon cannabis herb, dried and crushed
2 tablespoons packed brown sugar
2 tablespoons orange juice
2 tablespoons fresh cilantro
1 tablespoon red wine vinegar
2 teaspoons chili powder
1 teaspoon ground cumin
¼ teaspoon cayenne pepper
¼ teaspoon cinnamon
3 cloves garlic, minced
½ teaspoon salt
6 boneless pork top loin chops cut ¾" thick
Instructions:

Combine all ingredients, except the pork chops , in a bowl. Stir thoroughly to create the marinade.
Put the pork chops in the plastic food storage bag, and let it rest inside a shallow dish or pan.
Pour the marinade over the chops and seal the bag. Mix and turn to coat chops completely.
Marinate in refrigerator for 2 to 24 hours.
Remove the chops and discard the marinade.
Grill on rack directly over medium heat for 12 to 15 minutes. Turn once. Chops are done when firm to the touch.