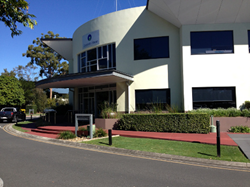 It was obvious that we would have relevant solutions for today, but also for 5 to 10 years in the future, keeping well ahead of what the market needs.
(PRWEB) November 03, 2015
TCGRx (The Chudy Group LLC) announced today that it would be distributing pharmacy automation through a well-known Australian pharmacy automation and service company, MJB Smartmed. Founded in 2001, Smartmed (MJB Smartmed Pty Ltd) was one of the first companies to introduce compliance packaging into Australian Pharmacies. Matthew Dean, Technical Director of Smartmed, commented, "Our desire to provide customers with the latest in pharmacy innovations is a priority for Smartmed. TCGRx has become a pivotal partnership for us, as they are giving us the ability to really change the dynamics of pharmacy automation here in Australia."
The initial decision to select Smartmed as TCG's newest distributor, was driven by changing needs of the Australian market. Smartmed's current customer base will benefit from the ability to upgrade current technology in the field to be compatible with the new software and hardware capabilities that TCGRx offers. After visiting Duane Chudy, President and founder of TCGRx, at their home office in Wisconsin, US, it was clear that TCG was more than just a vendor that could maintain existing equipment. Mr. Dean went on to explain, "After talking at length with Duane about his vision for products for the future, it was obvious that we would have relevant solutions for today, but also for 5 to 10 years in the future, keeping well ahead of what the market needs."
TCG's new product offerings to Smartmed include the next generation of packaging automation, medication imaging and verification technology, SmartTray technology for non-formulary items, and automatic tablet splitting with the BullsEye® device. For the first time in the Australian market, pharmacies will be able to cut pills in half automatically and run them through the packager rather than having to manually feed them. The InspectRx™ device will automatically analyze every pill in every pouch to ensure that they are filled correctly. Not only is this the most advanced checking system in the market, it also has features not seen with similar devices, including automatic database management and an external camera for managing corrected pouches. Smartmed will also be distributing a piece of software known as the "Batch Validator" which assists in manifesting and speeds the delivery process.
Matt Noffsinger, Senior Vice President of TCGRx stated, "We are proud to be partnered with Smartmed. They are completely committed to total customer care and safety, and they also share in our commitment to deliver not only on the best solution, but the most cost-effective solution in the market. We are committed to supporting Smartmed and to bringing a superior product, at a superior value, to Australia.
About TCGRx
TCGRx is a leading supplier of pharmacy automation, offering scalable solutions that range from simple packaging technology to enterprise-wide perpetual inventory management. TCGRx solutions are specifically designed to make pharmacies and their processes more efficient. The company provides comprehensive workflow automation, including design and consultation services, to offer in-patient, out-patient and long term care pharmacies a fully featured, integrated solution. With a strong presence in pharmacy markets throughout the U.S. and Canada, TCGRx is headquartered in Powers Lake, WI. For additional information, visit http://www.TCGRx.com, or contact us at 262.279.5307.
About Smartmed
MJB Smartmed provides state of the art customised pharmacy automation and workflow efficiency solutions to pharmacies packing for Aged Care / Nursing Home and Community. The team consists of system integrators, in house technicians, and software developers allowing them to offer a professional, and tailored solution. Smartmed has systems installed in Pharmacies throughout Australia. For additional information, visit http://www.smartmed.com.au, or contact at us 1300 556 497 or +61 (0)7 3166 9144.