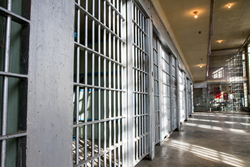 ....the Department of Corrections required them to perform pre and post-shift work but refused to pay them for it.
(PRWEB) August 16, 2018
On August 15th, 2018, a Cole County jury rendered a verdict for a class of Missouri Corrections officers against the Missouri Department of Corrections in the amount of $113,714,632. The front line Corrections Officers and Sergeants testified at trial that the Department of Corrections required them to perform pre and post-shift work but refused to pay them for it. The jury awarded all compensation requested by the Plaintiff class for the 11 year class time period to pay for the wages earned in pre and post-shift activity by these 13,000 class members.
This verdict culminated years of litigation spearheaded by Gary Burger of Burger Law and assisted by co-counsel Mike Flannery and Katie Van Dyck of Cuneo, Gilbert, and LaDuca. Gary Burger stated, "I am proud to have been able to represent these hard working and honorable men and women corrections officers fight the Missouri Department of Correction's dishonorable system." Mr. Burger requested the jury hold the Department of Corrections responsible for not fully paying their employees, adding, "when the Department of Corrections breached its agreement with its officers, it is responsible for all the harm it caused," in the verdict. "I hope the Department of Corrections takes this opportunity to pay this verdict and change its system for the hard-working officers continuing to work and not get fully paid."
Mr. Flannery added, "We're grateful that the many years of hard work these officers have done has finally been recognized and compensated. A wrong was righted today."
The verdict is big news for the St. Louis injury lawyers who continually strive to provide justice and compensation for their clients. For more information, Mr. Burger may be contacted at 314-799-4848 or gary(at)burgerlaw.com. For a link to the website page with a list of the pleadings click here.
Mr. Flannery may be contacted at 314-226-1015 or mflannery(at)cuneolaw.com. The Cuneo, Gilbert & LaDuca, LLP website is http://www.cuneolaw.com.
For more information on the St Louis personal injury firm and the legal services they provide, you can visit Burger Law's website at https://burgerlaw.com.
You can look up the case results from The Circuit Court of Cole County on case.net by searching for case number 12AC-CC00518.