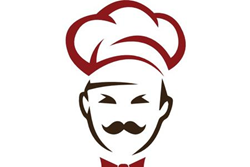 I grew up here. We buy all of our ingredients locally so customers get the freshest and the best.
Highland Falls, NY (PRWEB) December 13, 2016
All elected officials, military personal, members of the media and members of the community are invited to the grand opening of Ermirios Italian Restaurant in Highland Falls 15 December 2016 at 5:00 PM. Ermirios Italian Restaurant is owned by John Mclellan and lead by award winning chef Philippe Scouarnec. Philippe has worked at multiple award winning restaurants in both Paris and NY.
Ermirios Italian Restaurant was originally located in Fort Montgomery NY. It was founded by Antonio Ermirio and Sam Pagano in the late 1940's. Antonio Ermirio started his career in NYC working in various establishments owned by NYC Mayor Jimmy Walker during prohibition.
In 2016, Antonio's grandson John Branden Mclellan son of local residents John and Angela Mclellan acquired the property located at 287 -291 Main Street with the intention to resurrect the family tradition. John has a strong business background with an undergraduate degree from Delaware and a masters from baruch college in finance. He worked as a Wall Street executive for 13 years.
"I grew up here," said John. "We buy all of our ingredients locally so customers get the freshest and the best."
The Executive Chef Philippe Scouarnec is winner of best chefs in America as voted by his peers in 2013 and 2015. Philippe worked for local restaurateur Peter Kelly for 19 yrs and served in the capacity of executive chef at Xavier's in Garrison and Free Lance Café in Piermont NY. Born and raised in France Philippe graduated from the college of Saint Meen le Grand in Brittany.
http://www.ermiriosrestaurant.com. Call Ermirios restaurant at 845-859-4907 for answers to any questions or to make a reservation.
About Ermirios Italian Restaurant:
The food is Italian comfort food - the kind your Mom would have made if she were Italian. All of the ingredients are from local farmers to create the freshest and tastiest meals possible. Ermirios Italian Restaurant will be open 7 days a week from 6:00 AM to 11:00 PM serving breakfast, lunch and dinner.
Ermirios Italian Restaurant
287 Main Street
Highland Falls NY 10928
845-859-4907
leo(at)ermiriosrestaurant(dot)com
http://www.ermiriosrestaurant.com
https://www.facebook.com/Ermirios-Italian-1537886483175751/?fref=ts
https://twitter.com/ermiriositalian