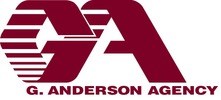 G Anderson Agency is now posting detailed Long Beach Island realty listings online at www.lbidirect.net.
Long Beach Island, NJ (PRWEB) December 04, 2013
Long Beach Island realtor Rick Jones has called Long Beach Island, New Jersey, home since 2000 when he moved there after a successful 20 years in a fast-paced retail career. It didn't take him long to fall in love with the scenic island's beauty and relaxed livability. Shortly after moving to the picturesque island community and snatching up his own bit of LBI real estate, Jones became a licensed realtor/broker and has since been helping his clients with a specialization in the purchase and sale of single-family residences and income property. And while some of the real estate on Long Beach Island was marred by the damage brought by hurricane Sandy over a year ago, Jones and other lovers of this quaint island have seen not only a recovery from the storm but also a new growth in home sales in this coveted area.
Long Beach Island Realty is now posting detailed listings of Long Beach Island homes for sale online - making it easier than ever to find a new Long Beach Island home. Mr. Jones and his G. Anderson Agency have seen Long Island Beach homes for sale across every price range, including recent sales of gorgeous beachfront homes in the $4M plus neighborhood. But whether buyers in the market for LBI real estate are looking for a quaint 1950s era home or a state-of-the-art modern estate, on the bay side or the oceanfront, potential new Long Beach Island homeowners would be hard pressed to find anyone more dedicated to his clients and the LBI community than Rick Jones. And for those with Long Beach Island homes for sale, Jones and G. Anderson Agency offer a free market analysis to help determine an appropriate asking price based on his experience and knowledge of recent trends. There's even a Dream Home Finder form on the website so clients can get a personalized search based on their specific home criteria.
With beach town property always being a hot commodity, especially the idyllic Long Beach Island homes for sale, buyers and sellers in the real estate market can quickly and easily search properties and compare prices on the G. Anderson Agency website. Potential buyers of LBI homes can also check out information about local elementary and high schools as well as local businesses, home valuation graphs, and a mortgage and affordability calculator. Anyone in the market planning to buy or sell real estate on the coveted stretch of New Jersey can find out more at http://www.lbidirect.net or can call directly at (609)789-5560. In today's real estate market, it's good to know clients can still find real estate professionals like Rick Jones who are vested members of the community living where they practice their trade. And with the ever-growing interest in Long Island Beach real estate, it would appear Mr. Jones can expect to be meeting a lot of happy new neighbors in the coming months.