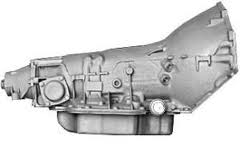 The Turbo-Hydramatic used gearboxes that we're now selling include the torque converter clutches that were first introduced in the early 1980s
Atlanta, GA (PRWEB) May 21, 2015
Technological changes to automotive transmissions helped the GM company to overcome competition in the auto industry from 1982 to 2002. The Preowned Transmissions company is now announcing its entry of 125C used transmission to its General Motors inventory for sale at http://preownedtransmissions.com/used-125c-transmission.
The 3-speed automatic versions that are now a part of the warehouse units listed for sale are authentic models that have not been rebuilt or reconditioned in any way. Shop mechanics or consumers who repair or own vehicles from Buick, Oldsmobile, Chevy or Pontiac are expected to be the target market for the used 125C models now in stock.
"The Turbo-Hydramatic used gearboxes that we're now selling include the torque converter clutches that were first introduced in the early 1980s," said one PreownedTransmissions.com company source.
The THM 3-speed models that are available to buy have been arranged for a sale price structure this year. The standard and all-wheel drive editions are included in the lowered MSRP that is now fixed for consumers. The web and phone orders processed at the Preowned Transmissions company will include the discounts at checkout.
"We are now one of the largest resources to find classic gearboxes from GM and other top automakers that built vehicles in the United States," said the source.
Buyers who are seeking the upgrade to the 125C series will also be able to find the 440T4 series this year at the Preowned Transmissions website at http://preownedtransmissions.com/used-440t4-transmission. These early TH gearboxes are now available to ship nationwide.
About PreownedTransmissions.com
The PreownedTransmissions.com company is one of the sources that buyers in the U.S. utilize to find second hand automatic and manual gearboxes for thousands of car brands on the web. The company offers use of its daily generated inventory through a digital finder online. The PreownedTransmissions.com company now has an offline center for support that can be accessed by toll-free number.