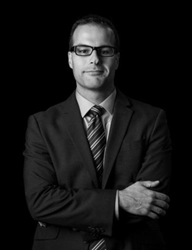 John's success using Concourse 360 is just one example of how well a virtual brokerage system can perform.
Phoenix, AZ and Rockford, IL (PRWEB) June 30, 2014
John Murray, Managing Broker/Owner of Key Realty DBA United Realty out of Rockford, IL was recently ranked #1 for the third year in a row by RealTrends as published annually in the Wall Street Journal. In 2013 and 2014, Murray and his team were listed as the top real estate team by transaction sides and in 2012, Murray was listed as the top individual Sales Professional by transaction sides. Few full-time real estate professionals have been able to maintain this level of volume over the past three years and Murray will soon surpass the 10,000 homes sold threshold. He has been an active and licensed real estate broker since 2003.
What's even more remarkable is that John Murray also serves as President and Chief Technology Officer of Realty Pilot, LLC, a 7-year-old company that develops enterprise software and data analytics to manage assets in the Real Estate Industry. John and his team use Realty Pilot's full suite of services available in the company's Concourse 360 enterprise suite of products to manage the rehab, marketing, and sale of his properties.
"My secret is Realty Pilot's Concourse 360. By utilizing this comprehensive system, I am able to review all aspect of every property we sell, all in one system" states Murray. He added, "The virtual brokerage capabilities have allowed me to be more efficient, selling more homes with less overhead and greater insight into each sale. It's like having my office in the palm of my hands no matter where I go." Murray discovered the Realty Pilot system in 2011 and soon realized how it could help him reach the top of his industry. Not long after becoming a customer, he became a partner in the Realty Pilot organization.
"John's success using Concourse 360 is just one example of how well a virtual brokerage system can perform." states Christian Broadwell, the CEO of Realty Pilot and John Murray's business partner. He further adds, "John is essentially able to run his entire brokerage using Concourse 360 and also still serve a vital role in our organization."
John Murray attributes much of his success to his great team all using Realty Pilot's Concourse 360 and its companion software system, OfferRunway.com, a free offer management system. "The combination of Concourse 360 and Offer Runway gives me complete oversight into every property we list or sell while at the same time reduces communication bottlenecks associated with e-mails and faxes. It also assures my agents and I are on the same page regarding every transaction."
If you are interested in finding out how Realty Pilot's cloud-based system can enhance your real estate business, please contact Realty Pilot and request a demo.
About RealtyPilot
Realty Pilot, LLC is a cloud-based SAAS provider with core technology centered on increasing efficiency and eliminating redundant data entry through automation. Realty Pilot solutions are easy to use, Department of Real Estate (DRE) compliant and are AICPA SOC I Type II certified for security, safety, reliability, integrity and scalability. Current solutions include a FREE online offer management called Offer Runway and a comprehensive back office management solution called Concourse 360. Concourse 360 is enterprise software offering robust features built into one centralized location. A user can manage listings and sales, offers, complete and track tasks, BPO's, bids, work orders and expenses as well as utilize a fully functioning Customer Relationship Manager (CRM), messaging system, mobile application and perform open to close transaction management with complete offer management integration all from a single solution. The automated Broker Price Opinion (BPO) solution includes nationwide Multiple Listing Service (MLS) data integration and submission to all major platforms and asset companies with a browser plug-in allows which allows for 1-click submission. The new acquisition feature allows brokers to solicit inventory to large hedge funds and investors based on established buyer criteria. Live chat support is available 16/5 for all users. For more information, visit http://www.RealtyPilot.com.