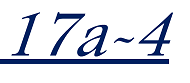 Do comments, restrictions and evidence of review also have to be retained in accordance with Rule 17a-4?
Millbrook, NY (PRWEB) May 28, 2015
SEC Rule 17a-4 and CFTC 1.31 outline the regulatory requirements for institutions, 'exclusively using electronic storage media for some or all of its record preservation.' (Rule 17a-4(f)(3)(vii)). However, many compliance tasks involve the review and processing of information as well as the documents themselves. In these instances, 17a-4 llc often get asked by clients, 'Do comments, restrictions and evidence of review also have to be retained in accordance with Rule 17a-4?'
At this point, virtually all financial institutions are managing their documents in accordance with Rule 17a-4 and other retention regulations. However, many compliance tasks involve both documents and review, such as:

SEC Rule 15a-6 – Review of international research and subsequent distribution
FINRA Rule 2210 – Review of institutional sales material and permissioning
FINRA Rule 3270 – Review of employee outside business activities.
FINRA Rule 4530 – Review and filing of customer complaints.
FINRA Rule 3040 – Review of private transactions.
In these and other compliance tasks, the compliance officer will review a document, respond to an employee, customer or other 3rd party and then capture these annotations and comments as part of a composite electronic corporate record. For instance, if an employee indicates that he or she wishes to join a public corporation's board, the compliance officer must notify the employee as to the restrictions upon the employee's activities, verify that the employee agrees to said restrictions and retain the evidence as part of the description of the outside business activity.
But how do firms capture these workflow steps? 17a-4 finds Microsoft's SharePoint, with its rich workflow platform and already common use by the financial industry, is a good option. By putting the review of Outside Business Activities onto a SharePoint workflow, a compliance team can capture and evidence all of the comments, annotations, steps and other information embedded in the workflow.
To assist, 17a-4 has developed the following two software products:
SEC – FINRA DeskTop – This is a cloud-hosted SharePoint platform with built in workflows for many of the most common compliance tasks that retains all workflow and documents in a secure, 17a-4 compliant platform;
DataParser for SharePoint – This middle-ware product pulls list, library, workflow and other information from SharePoint and formats so that content may be archived in an institutional archive such as Symantec's EnterpriseVault, Smarsh, Proofpoint or other archival platforms.
17a-4, llc, has worked with over 500 financial clients to build systems which provide efficient and cost-effective solutions for managing many different types of e-messaging, collaboration and document workflows. They have developed these workflows to comply with SEC and FINRA regulations as well as work seamlessly within organizations. They have modeled the steps for both international research and registered persons outside business activities. The process is easily adapted to other compliance workflow processes.
17a-4 is a compliance services and software company with a focus on e-messaging and software solutions to meet regulatory and e-Discovery needs of institutional clients. Clients that are required to adhere to SEC, FINRA and CFTC regulations leverage 17a-4's expertise to ensure their information infrastructure is in compliance. 17a-4's architecture provides for a single-point in which all e-messaging content may be managed for retention, legal and regulatory holds and e-Discovery productions.
All product and company names herein may be trademarks of their registered owners.