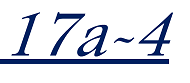 ...17a-4 has added several new features to facilitate the capture, review, re-distribution and retention of foreign research reports.
Millbrook, NY (PRWEB) October 27, 2015
17a-4 continues to expand the features of the SEC DeskTop for broker-dealer compliance. Under SEC Rule 15a-6, foreign broker-dealers are allowed to distribute research reports to U.S. institutional investors providing they work through a "chaperoning broker-dealer." Working with DeskTop clients, 17a-4 has added several new features to facilitate the capture, review, redistribution and retention of foreign research reports.
New features:

Unlimited number of research report uploads
Automatic capture via email from a foreign broker to a hosted email address
Reviewer alerts when new research reports are uploaded
17a-4's Smart Reader automatically assigns the associated foreign broker-dealer credentials
Automatic routing for review to determine retention requirements
Automatic alerts to the foreign broker-dealer when the research is approved or denied
Triggers for approved reports to be sent to research libraries
Client alerts when a new research report is available
Upcoming features:
Client logins to access, track, view and download research reports
Automatic disposition of reports after a specified retention period
Smart tracking of clients' research interests
"Our new enhancements," offers Charles Weeden, Managing Partner at 17a-4, llc, "extend the research report process so that clients of the broker-dealer may now receive alerts and access the research immediately upon approval. Firms may continue to load content onto their Bloomberg library; however, we are adding intelligence to the process. For instance, if a client downloaded a research report in the past, the client may receive an email alert with a link to similar research."
17a-4, llc, has worked with our over 500 financial clients to build systems which provide efficient and cost-effective solutions for managing many different types of e-messaging, collaboration and document workflows. The DeskTop workflows comply with SEC and FINRA regulations as well as work seamlessly within organizations. The Rule 15a-6 DeskTop complements the other DeskTop modules including support for Customer Complaints (FINRA 4530), Outside Business Activities Review (FINRA 3270), Private Transaction collaboration and documentation (FINRA 3040) and other modules. The DeskTop is fully SSAE 16 and Rule 17a-4 compliant and starts at $1,200 per year for brokers with less than 100 employees.
For more information, please visit http://www.17a-4.com or call (212) 949-1724.
17a-4 is a compliance services and software company with a focus on e-messaging and software solutions to meet regulatory and e-Discovery needs of institutional clients. Clients that are required to adhere to SEC, FINRA and CFTC regulations leverage 17a-4's expertise to ensure their information infrastructure is in compliance. 17a-4's architecture provides for a single-point in which all e-messaging content may be managed for retention, legal and regulatory holds and e-Discovery productions.
About Law Department Desktop, llc:
The DeskTop is a suite of SharePoint workproduct templates and workflows which allow collaboration and communication between corporate law departments and outside counsel. Law firms are able to build highly-customized sites which allows for cost-effective, efficient resource allocation, libraries and task lists. The most popular 'DeskTops' are: Litigation, Insurance, Leasing, Employment and SEC Compliance.
All product and company names herein may be trademarks of their registered owners.