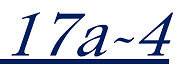 ...a compliant solution to FINRA and SEC requirements for managing customer complaints.
Millbrook, NY (PRWEB) September 17, 2015
17a-4 expands the DeskTop solution for compliance with the Compliant Module. Financial institutions are required to 'identify, resolve and handle' customer complaints. These regulations include FINRA Rules 3110(b)(5) and 4530 and SEC Rule 206(4)-7. There are a number of steps to the effective capture and handling of complaints which are best managed by workflows that insure that each step of an institution's policy is followed. Evidence of the process is also captured by the DeskTop and retained as required by the aforementioned rules.
Though many small to mid-sized financial institutions (broker/dealers or registered investment advisors) have the requirement to manage customer complaints, still they do not have the need nor resources to employ a complicated and expensive system. 17a-4, llc has developed a workflow / retention solution using the Law Department DeskTop to provide a solution starting at $600 per year.
The solution is incorporated into the SEC-FINRA DeskTop and provides for:

Capture of a complaint either by sending an email to an address (i.e. complaints@17a-4.com) or by uploading a document.
This sets up a workflow which guides the complaint from an initial response back to the customer that the institution has received the complaint through review to resolution.
If it becomes a reportable complaint, then the system formats the complaint for filing under FINRA 4530.
If the complaint evidences or exposes a legal issue, the entire complaint process is converted to the Law Department DeskTop's litigation portal which effectively provides privilege and ability to share the review process with outside counsel.
As with many compliance issues, institutions find the cost of compliance solutions inconsistent with their requirements. Starting at $600 for an institution of less than 100 employees, the Complaint Module of the SEC-FINRA DeskTop provides a very effective solution for this regulatory problem.
The DeskTop is a suite of SharePoint workproduct templates and workflows which allow collaboration and communication between corporate law departments and outside counsel. Law firms are able to build highly-customized sites which allows for cost-effective, efficient resource allocation, libraries and task lists. The most popular 'DeskTops' are: Litigation, Insurance, Leasing, Employment and SEC Compliance.
If you would like more information, please contact sales(at)17a-4(dot)com.
About 17a-4 llc:
17a-4 is a compliance services and software company with a focus on e-messaging and software solutions to meet regulatory and e-Discovery needs of institutional clients. Clients that are required to adhere to SEC, FINRA and CFTC regulations leverage 17a-4's expertise to ensure their information infrastructure is in compliance. 17a-4's architecture provides for a single-point in which all e-messaging content may be managed for retention, legal and regulatory holds and e-Discovery productions.