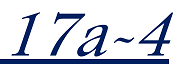 ...an offering allowing legal and compliance officers to place records in the cloud...
Millbrook, NY (PRWEB) August 06, 2014
Financial institutions find that Microsoft's Office365 SharePoint is an easy and cost-effective way to retain records. However, this cloud-based SharePoint does not comply with all of the regulatory requirements required for those records. In order to provide full-compliance with financial regulations, 17a-4 LLC and Law Department DeskTop, have released an offering allowing legal and compliance officers to place records in the cloud and then have a copy of those records sent to the SEC Compliance DeskTop.
The DeskTop consists of legal modules which either have been developed in-house or by law firms with an expertise in a particular area of the law. Clients of the DeskTop may pick and choose the modules they wish to use and integrate workflows to seamlessly manage legal workproduct. The DeskTop facility allows authorized parties to collaborate and manage complex workflows on the documents for efficient management. DeskTop will retain copied records in in accordance with institutional and regulatory retention requirements and on non-erasable storage. In conjunction with the DeskTop service, 17a-4 will also prepare a Letter of Notification (SEC Rule 17a-4(f)(2)(i)) and a Letter of Undertaking (SEC Rule 17a-4(f)(3)(vii)) for the financial institution to file with FINRA, CFTC or other financial regulator.
Financial institutions may create multiple libraries on the DeskTop to conform to multiple retention libraries. For instance, libraries may be set up for institutional policies, advertising, outside business activities (OBA), employee trading, etc. Disposition from these libraries will be based on institutional retention policies.
Pricing for the SEC Compliance DeskTop starts at $1,800 per year.
For more information, please visit http://www.17a-4.com or call (212) 949-1724.
About 17a-4 llc:
17a-4 is a compliance services and software company with a focus on e-messaging and software solutions to meet regulatory and e-Discovery needs of institutional clients. Clients that are required to adhere to SEC, FINRA and CFTC regulations leverage 17a-4's expertise to ensure their information infrastructure is in compliance. 17a-4's architecture provides for a single-point in which all e-messaging content may be managed for retention, legal and regulatory holds and e-Discovery productions.
About Law Department Desktop, llc:
The DeskTop is a suite of SharePoint workproduct templates and workflows which allow collaboration and communication between corporate law departments and outside counsel. Law firms are able to build highly-customized sites which allows for cost-effective, efficient resource allocation, libraries and task lists. The most popular 'DeskTops' are: Litigation, Insurance, Leasing, Employment and SEC Compliance.
All product and company names herein may be trademarks of their registered owners.