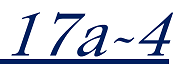 ...DeskTop is a cloud-hosted SharePoint platform which means that registered representatives can easily access the available documents.
Millbrook, NY (PRWEB) September 18, 2014
The SEC Compliance DeskTop now provides the platform necessary to adhere to Rule 2211. Under FINRA Rule 2211, broker/dealers are required to review, retain and provide guidance to registered representatives who, in turn, communicate sales materials to institutional investors. As institutional sales materials are not filed with FINRA, the broker/dealer needs to implement a system that manages the workflows necessary to provide evidence of proper procedures during a regulatory examination.
Managing the distribution of institutional sales materials requires a unique set of information and workflow approvals including the intended audience, means of distribution, representations of performance or risk, dates of use and sources of third-party data. Processes around the review and approval of institutional sales literature has to be documented and retained. By using the SEC Compliance DeskTop, built upon Microsoft's SharePoint, compliance officers have a simple, cost-effective means to document compliance and distribute those documents which are available to the brokers' sales teams.
The SEC Compliance DeskTop is a cloud-hosted SharePoint platform which means that registered representatives can easily access the available documents. However, before they can download the documents, they must fill in critical information such as: The intended audience, whether there are any individual investors included in the presentation and the type of presentation. Once this information is provided, the institutional sales document may be downloaded. There is also an alert as to the sources of any data and whether this information has to be communicated as part of the presentation.
In partnership with the Law Department Desktop (http://www.lawdepartmentdesktop.com), 17a-4 continues to build modules onto the SEC Compliance DeskTop so that broker/ dealers can license these modules on very cost-effective terms. The first compliance module is $2,000 per year and each additional module is $1,000.
For more information, please visit http://www.17a-4.com or call (212) 949-1724.
About 17a-4 llc:
17a-4 is a compliance services and software company with a focus on e-messaging and software solutions to meet regulatory and e-Discovery needs of institutional clients. Clients that are required to adhere to SEC, FINRA and CFTC regulations leverage 17a-4's expertise to ensure their information infrastructure is in compliance. 17a-4's architecture provides for a single-point in which all e-messaging content may be managed for retention, legal and regulatory holds and e-Discovery productions.
About Law Department Desktop, llc:
The DeskTop is a suite of SharePoint workproduct templates and workflows which allow collaboration and communication between corporate law departments and outside counsel. Law firms are able to build highly-customized sites which allows for cost-effective, efficient resource allocation, libraries and task lists. The most popular 'DeskTops' are: Litigation, Insurance, Leasing, Employment and SEC Compliance.
All product and company names herein may be trademarks of their registered owners.