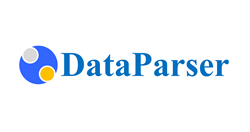 ...newly developed collection methods will allow organizations additional options to add and remove Skype Online users automatically.
Millbrook, NY (PRWEB) September 28, 2016
17a-4 has added features to the DataParser's Skype for Business Online module. The DataParser collects, formats and controls regulated data sources. The Skype Online module pulls users' content from Office 365 allowing clients to take advantage of Microsoft's communication and presence technology while still complying with SEC, FINRA and CFTC rules. The newly developed collection methods will allow organizations additional options to add and remove Skype Online users automatically.
The DataParser's modular architecture provides an efficient and cost effective platform to collect and control many sources of data for unified retention and supervision policies and procedures. The Skype for Business Online module pulls directly from Office 365 to collect one-to-one IMs, multi-party chats and meetings. The newest features 17a-4 has added will ease the configuration of new users and the removal of old by tying associated Office 365 properties to the collection method; all searchable mailboxes or only users with in place holds. With Active Directory support and the ability to run multiple configurations, user groups can be filtered for collection and output. Once configured, the DataParser runs automatically only collecting specified users' new data that has accumulated since its last run.
Beyond Skype for Business Online and Skype for Business Server, Bloomberg, Cisco Jabber, SharePoint, Thomson Reuters Eikon Messenger, FactSet and more can be collected and formatted by the DataParser. The processed messages can be delivered to a mailbox, sent via SMTP to an email archive and/or placed in a file location for pickup. The DataParser has been designed to integrate into existing infrastructures and to enable a unified compliance policy and procedure for all data. It supports all major archiving technologies for in-house resources to be leveraged and compliance costs minimized.
17a-4 works to continually enhance the DataParser features and available options for all supported platforms. Clients can request specific features be added to the roadmap.
For more information about the Skype for Business Online DataParser, visit 17a-4.com or call (212) 949-1724.
About 17a-4 llc:
17a-4 is a compliance services and software company with a focus on e-messaging and software solutions to meet regulatory and e-Discovery needs of institutional clients. Clients that are required to adhere to SEC (Rule 17a-4), FINRA and CFTC (Rule 1.31) regulations leverage 17a-4's expertise to ensure their information infrastructure is in compliance. 17a-4's architecture provides for a single-point in which all e-messaging content may be managed for retention, legal and regulatory holds and e-Discovery productions. 17a-4 has also developed the SEC-FINRA DeskTop which is a hosted, SEC-compliant SharePoint platform for many types of SEC and FINRA documents and regulatory workflows. 17a-4 is based in New York City but operates remote offices nationwide.
All product and company names herein may be trademarks of their registered owners.