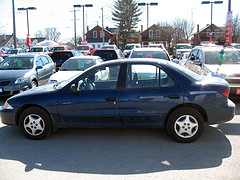 Price reductions for certain import motors can now be found in our inventory to help car owners or vehicle mechanics
Indianapolis, IN (PRWEB) June 23, 2015
The inventory of dual overhead cam vehicle motors that is now available to buy at the Got Engines company website now includes lower prices for Kia brands in 2015. The used 1.8L Kia engines that are now in stock have been reduced in price for Internet orders. More information can be obtained by visiting http://www.gotengines.com/blog/kia/1-8-liter-kia-engine.
The builds that consumers can buy at a much lower price include the T8D editions. These 1.8-liter models have been validated for compatibility in the Sephia and Forte vehicles that are sold in North America. The DOHC 4-cylinder Kia inventory can be immediately priced using the parts finder on the Got Engines homepage.
"Price reductions for certain import motors can now be found in our inventory to help car owners or vehicle mechanics," said a Got Engines company sales rep.
Consumers who choose to buy the discounted 1.8L auto engines now in stock at the GotEngines.com website do not have to be concerned with transmission compatibility. Full tests have been made with the F4AEL gearboxes to make certain that the used editions can be installed with the 4-speed Kia gearboxes.
"The entire used Kia engines inventory that is found on our website has gone through different tests to verify parts quality and OEM components compatibility," said the rep.
The Got Engines company is continuing its warranty program for the remainder of the year to provide additional protection from parts failure. All blocks that are sold on the web or through the phone ordering center qualify for the additional coverage at no cost.
About GotEngines.com
The GotEngines.com company is a leading retailer of used replacement vehicle motors for major automotive brands. The company has increased its supplier groups to include junk yards and dismantlers this year. The GotEngines.com company sells its inventory at discount prices and warranty coverage is now part of the national selling prices that are found on the company website.