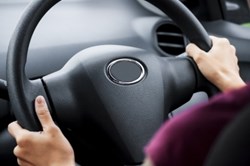 Automakers frequently update engine technology and older technology is often retired creating shortages in the auto industry to find replacement engines
Lawton, OK (PRWEB) January 14, 2014
Ford F-Series pickup trucks are known for introducing new technology each year in the automotive industry. The Got Engines company is currently selling used replacement Ford brand engines to U.S. consumers online. This company has added used 1997 Ford F150 4.2 engine inventory for immediate sale at http://www.gotengines.com/ford/rebuilt-ford-engines.html.
These Essex V6 engines represent the builds that were produced between 1997 to 2008 in the U.S. market. Because this engine brand is no longer in production, buyers unable to locate a local resource for purchasing these V6 units can benefit from the inventory now placed for sale online.
The Got Engines company has lowered the sale price for all F-Series motors to a new level for the 2014 year. The Essex editions as well as the in stock Cologne and Vulcan motors are part of this price reduction program. This price drop is expected to remain through the course of this year.
"Automakers frequently update engine technology and older technology is often retired creating shortages in the auto industry to find replacement engines," said one source from the GotEngines.com company.
The price reduction policy for the F-Series truck engines now in place is combined with the enhancements now featured inside the company warranty plans. The Got Engines company is now benefiting from strengthened relationships from automotive suppliers in North America and has changed its complete warranty program this year.
"All engines that are in stock from Ford, Dodge, Chevy or other brands receive the modified protection for warranties that we've developed for each units," the source included.
The GotEngines.com company website is currently modified to produce the announced price drop for the Essex V6 motors in stock. Interested engine buyers can use the research system available to lookup the new prices, warranty data and shipment information from the company homepage.
About GotEngines.com
The GotEngines.com company is known for providing low priced motor vehicle engines on it website in North America. This company has sold its inventory for nearly a decade to domestic buyers online. The foreign and American manufactured motor vehicle engines sold by this company include company sponsored warranties. The GotEngines.com company website is one of the most informative resources available on the Internet to find engine information and current pricing. The support provided by this company is generated by national phone calls and online support programs for each buyer of used engines in the U.S.