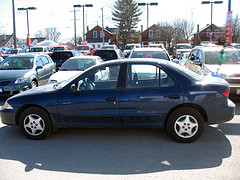 The Saturn 1.9-liter DOHC engine is now a part of our inventory to help supply a lower cost build to people upgrading or swapping out a block
Midland, TX (PRWEB) July 16, 2015
Support for discontinued vehicle components has helped the Preowned Engines company to fill a void in the used condition parts industry in the United States. The company is now including used 1.9L Saturn engines as part of its complementary shipping program enacted this year. More details about this policy can be found at http://preownedengines.com/saturn-1-9l-engine-used.
The policy for freight that is now in place will cover domestic shipping costs for buyers who purchase 1991 to 2002 built blocks. The freight plan will cover the LK0, L24 and LL0 builds that were installed in Saturn vehicles. Consumers ordering by phone or through the website will receive the shipping promotion.
"The Saturn 1.9-liter DOHC engine is now a part of our inventory to help supply a lower cost build to people upgrading or swapping out a block," said a Preowned Engines company sales rep.
The 4-cylinder inventory that can be researched through the POE website is now covered under a standard warranty plan. Because the inventory available is past the OEM coverage policy from GM, a new policy to provide term protection for a multi-year period is now included with each consumer purchase.
"We have combined our standard warranty policy with the new shipping incentives for all people who buy from our inventory in 2015," said the sales rep.
The Preowned Engines company is now in the development process to expand into offering industrial and automotive diesel motor blocks. An announcement of acquired inventory will be made and posted on the company homepage to alert consumers later this year.
About PreownedEngines.com
The PreownedEngines.com company supports sales and service of used motor vehicle engines for most American and Japanese vehicle types. The company acquires inventory from top distributors for resale to consumers. The PreownedEngines.com company has added e-commerce ability to its portal to help process web orders submitted by consumers.