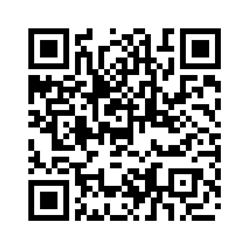 Salt Lake City, Utah (PRWEB) February 01, 2014
In recognition of the developing economy of Bitcoin commerce, 1LAW, a regional injury and full service law firm, is proud to announce that they are now accepting Bitcoin for legal services. In addition to accepting Bitcoin for services, 1LAW is also willing to pay vendors for services using the same tender.
1LAW founder and attorney, Jason Velez, became very interested in Bitcoin commerce and jumped both feet into a mining contract in late 2013. Velez states, "I have been impressed with the rapid growth and thriving interest in the Bitcoin economy. I see Bitcoin as a revolutionary way to transact, both in speed of transaction and as a hedge against fluctuations in outside markets."
1LAW is proud to be among the very first law firms in the country to accept Bitcoin as a form of payment.
As this economy continues to grow, there are a number of issues arising regarding taxation and licensee issues for miners and Bitcoin investors. In response to these issues, 1LAW partner James Park, who has an LLM in tax law from the University of Missouri and a JD from the University of Arkansas, has set out to answer some of these questions. 1LAW is preparing a white paper on taxation and licensure issues and is attending the commercism.co summit in Mountain View, California to share advice with participants regarding the new advancements and legalities surrounding Bitcoin.
1LAW believes that the fact the federal government is concerned about licensure issues and tax implications indicate that Bitcoin is a legitimate currency and will likely be regulated. In recognition of the legitimacy of the Bitcoin currency, 1LAW is excited to join the ever-growing number of businesses that are now accepting Bitcoin.
1LAW is a 21st century law firm founded on principles of capitalism and social justice. Velez notes, "We believe that because we profit by helping others, a portion of our profits should go towards helping others." 1LAW is committed to making justice accessible to everyone by providing free legal consultations, free legal forms and a sliding scale of legal fees. "The practice of law affords a great living; the least we can do is give back to the communities we serve," said Velez.
For more information on 1LAW and its industry leading practices, please visit 1LAW.com and Facebook.com/1LAW. #youcanchangetheworld
Bitcoin address: 1KBVybbtHjobt1KMk5T7afrm9wWqGgaUED
1LAW is a personal injury law firm with experienced attorneys and lawyers practicing in all areas of the law. Our mission is to give you and your case personal care, and collect lower fees than most lawyers.
1LAW is currently serving our friends and neighbors from Salt Lake City, Provo, Richfield and St. George, Utah, Mesquite, Las Vegas, Nevada and Orange County, CA. Coming soon to a city a near you.