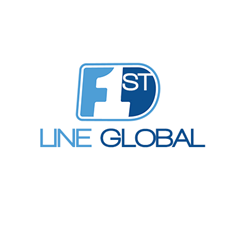 The event offered attendees a priceless opportunity to expand a business network that will definitely assist in future endeavours.
West Palm Beach, Florida (PRWEB) March 22, 2016
With the first quarter of the year drawing to an end, Florida-based sales and marketing firm 1st Line Global look to ensure they finish on a high by attending a business conference being held in Chicago between 10th and 12th March. The conference was held at the ballroom at 12 East Erie, and the firm was particularly besotted with the location, as it could be suitable for a broad range of occasions. The ballroom featured complimentary Wi-Fi, amazing event space and various meeting rooms for smaller groups. All in all the location provided a perfect relaxed environment to encourage and foster an interactive and engaging conference.
About 1st Line Global: http://www.1stlineglobal.com/
The conference boasted 7 international guest speakers, with the main focus of the event achieving business growth in 2016. Industry specialists from across the globe were present to cover various topics, including intimate question and answer sessions for those looking to gather a greater understanding of specific topics. As Florida's leading outsourced sales and marketing firm, 1ST Line Global regularly speak at and attend industry events throughout the USA that they believe they can add value to, or will in turn add value to their continued business growth.
1st Line Global feel that business owner attendees have received game-changing information on a wide range of different perspectives regarding how to achieve sustainable business growth. The conference was a great opportunity for individuals to gain a greater understanding of strategies, as it illustrated how and why they suit different business models across other industries. Within the direct marketing sector there are many different avenues that can result in achieving growth quickly, but it is more difficult to maintain that desired level of growth. The event offered attendees a priceless opportunity to expand a business network that will definitely assist in future endeavors.
1st Line Global is a sales and marketing firm that specializes in outsourced event marketing solutions. The firm help major national clients to increase their brand awareness and customer acquisition rates through face-to-face communication. This allows the firm to gain the relevant information needed to personalize the customer experience and deliver a unique tailor made service. The firm's innovative approach provides their clients with the opportunity to nurture strong customer relationships, which leads to an increase in brand loyalty and revenue and the means to grow and expand their brands.