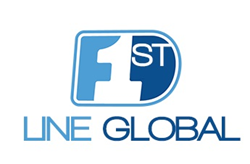 Results identify that in person communication is an astounding 34% more efficient than digital Marketing.
West Palm Beach (PRWEB) June 02, 2017
1st Line Global reveal findings of a recent study published in the Journal of Experimental Social Psychology to test the effectiveness of online marketing versus in-person communications. Results identify that in person communication is an astounding 34% more efficient than digital Marketing. This may have been a surprise to many with the heavy reliance of online resources and dominance of social media for modern consumers.
About 1st Line Global - http://www.1stlineglobal.com/
With the firm specialising in face to face promotional marketing they are confident the customers are correct, a significant benefit of in-person marketing is the trust element. By offering a 4D experience brands can improve the overall experience and use body language to assess the authenticity of responses to gather a greater understanding of the market impact of product or brand. Face to face approaches can offer incentives for the consumer to participate in market research, including freebies or future purchase discounts. This can strengthen brand image and also assist in forging stronger connections and creating an overall more memorable experience.
As this research enters the public domain, 1st Line Global will be putting in place measures to ensure they can meet the demand of new clients, as they look to alter their approach to meet consumer needs. The company culture centres around offering a supportive and progressive working environment which encourages personal development at a rate and direction tailored to each. The firm selects their contractors on a business potential basis foremost before considering education level and previous experience. Their time within the sales and marketing sector has shown that when offered an opportunity young entrepreneurs are keen to prove their worth and so far, has allowed the company to gain an advantage over competitors in the market.
Based in West Palm Beach, 1st Line Global is the region's fastest growing, outsourced sales and marketing company. The firm specializes in delivering engaging sales and marketing campaigns on behalf of the clients they represent. Through direct, face-to-face marketing, 1st Line Global can provide cost-effective services that generate immediate results. They are committed to driving long-lasting relationships between brands and consumers that result in increased brand awareness, higher customer acquisitions and strong brand loyalty.
Follow 1st Line Global on Twitter or on Facebook.
Source - http://www.huffingtonpost.com/entry/how-face-to-face-marketing-beats-digital-and-is-better_us_5908a005e4b05279d4edbfe6