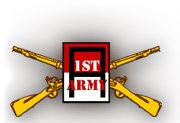 1st Army Supply is now offering a large selection of Extreme Cold Military gear online at https://www.1starmy.com.
(PRWEB) February 10, 2014
As the country settles into one of the coldest winters in history many are on the lookout for new winter coats to keep them warm. Now, with 1st Army's newly expanded selection of extreme cold military gear, consumers need not look any further than 1st Army Supply.
1st Army Supply has been a leading supplier of military supplies, army surplus supplies, and law enforcement supplies for more than 30 years. The company has built a rock solid reputation and is known for providing the highest level of products available at extremely reasonable prices. 1st Army Supply serves the public and military and law enforcement agencies, which ensures the quality of all supplies ordered.
As a registered contractor to the U.S. Department of Defense and members of the Lombard, IL Better Business Bureau, the company prides itself on offering only the best. The online website is secured and password protected, to ensure absolute confidentiality and security. Owned and operated by a Navy veteran and former firefighter, the dedication and commitment provided by the team is unparalleled. Putting customer service on the forefront, the team has earned loyal customers through having supreme quality, products, and quick delivery. The website offers reviews of products so each user can trust their order. 100% satisfaction is also guaranteed.
1st Army is open to the public and is currently offering complimentary shipping on all orders over $75.00. 1st Army Supply's gigantic inventory can be viewed at its store located at 310 W. Roosevelt Rd., Lombard, IL 60148, or online at http://www.1starmy.com. Telephone inquiries can be made by calling (630) 916-7380 or by faxing to (630) 916-7389. 1st Army Supply's toll free order line is (800) 499-7389.