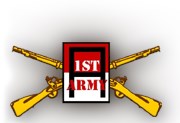 1st Army Military Supply Store now offering complimentary shipping on orders over $75.
Lombard, IL (PRWEB) February 14, 2014
Back in 1982, Navy Veteran Michael Bafundo decided to turn a military gear hobby into a small side business during his off time as a firefighter in Leyden, Illinois. Today that Veteran's entrepreneurial passion has spawned a huge 5000 square foot army surplus supply giant with over 2000 items on display in the enormous outlet in Lombard, Illinois. Besides the huge store, shoppers can buy directly from the 1st Army website http://www.1starmy.com for online purchase of their massive selection of items including military rain gear, extreme cold military gear like the popular Alpha N3B Parka, and a wide selection of law enforcement supply as well. The website also lets customers choose 2nd day and next day shipping for any last minute shoppers. 1st Army Supply is now offering complimentary shipping on orders over $75.00.
Army surplus supply stores have enjoyed a big boost in popularity in recent years as evidenced by the huge growth of businesses like 1st Army. Their 30 plus years in the business comes across in their dedicated customer service. 100% customer satisfaction is guaranteed, and with inventory of top sellers of military surplus supply outerwear, headwear, footwear, tags, plates, bags and packs, patches, parade items and countless more, anybody searching for that particular item like the enduring freedom patch and war memorabilia will be able to find it with the click of their mouse. 1st Army military supply store is a registered contractor to the US Department of Defense as well as being a vendor of a complete line of National Tactical Officers Association approved gear providing NTOA field tested products for law enforcement and others looking for professionally recommended gear. And all of this gear and other army supplies and surplus military items can be purchased directly from their easy to navigate website.
Shoppers nearby the store location at 310 W Roosevelt in Lombard, IL, can print off a discount coupon for 20% off any in store non-sale item. Online shoppers can also benefit with free shipping on orders over $75. The website lets customers see all the great items, with pictures and description of their inventory of military surplus supplies and more. Whether shoppers are picking up some of the popular and stylish T-Shirts (like the Ghosts of War, Army Strong, and Semper Fi Marines T-Shirts to name a few) or badges and medals for the heroes in their lives, 1st Army military surplus supply has all of the army supplies for patriots and military lovers anywhere in the USA. For more details about their inventory and ordering information, customers can check out the website at http://www.1starmy.com.