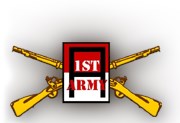 Army Surplus Military Supplies with Complimentary Shipping Now Available from 1st Army Supply
Lombard, IL (PRWEB) February 06, 2014
1st Army Supply, the leading military supply, army surplus supply, and law enforcement supply store, is now offering complimentary shipping on all order over $75.00. 1st Army Supply has been providing top of the line high quality army surplus military supplies and law enforcement supplies since 1982.
Based in Lombard, IL, 1st Army Supply sets themselves apart from the competition in the surplus industry by being one of the few registered contractors to the Department of Defense in the country.
Since they opened in 1982, 1st Army Supply has grown into a 5,000 square-foot store with more than 2,000 items on display in its showroom. The company now services retail and wholesale accounts worldwide with clients ranging from the general public to the U.S. Military and government, including the Department of Defense Logistic Division, the U.S. Embassy in Baghdad, The U.S. Naval academy, the 3rd Special Forces Unit, the Department of Homeland Security-Immigration & Customs Enforcement (ICE), the 173rd Airborne Iraq, the U.S. Air Force, the Marines, Coast Guard, and scores of other military operations. 1st Army is also a leading law enforcement supply source, often called upon by police departments, as well as SWAT, DMAT and EMT groups throughout the world.
1st Army Supply is also the leading source for The Enduring Freedom Patch, all types of apparel and protective gear, military patches, headwear, footwear, bags and packs, tactical gear, "zombie hunters" supplies, accessories, war memorabilia and inert ammunition, on parade items, collectors' and display items, and all general army supplies.
1st Army Supply customers can find a 20 percent discount coupon through its website for purchases made online and at its giant military supplies store.
1st Army Supply's retail facility is located at 310 W. Roosevelt Rd., Lombard, IL 60148. The supplier's complete inventory can be reviewed online at http://www.1starmy.com where orders can be placed with major credit cards. Telephone inquiries can be directed to (630) 916-7380 or by faxing to (630) 916-7389. 1st Army Supply's toll free order line is (800) 499-7389.