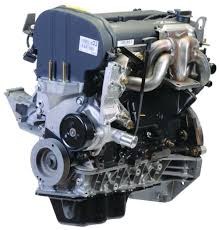 Zetec remains popular for vehicles 2001 and older that use the 2 .0 build
Tampa, FL (PRWEB) August 13, 2013
Ford Motor Company made use of its Zetec engine technology through the 1990s in most vehicles produced for the consumer market. The Got Engines company retails used motors online and has added 2.0 Zetec engine inventory at http://www.gotengines.com/blog/ford-engines/zetec-engine.
"These motors are for use in most Focus, Fusion and smaller sedans in the Ford lineup," said an engine representative for the Got Engines company. The 2.0 is the largest in the Zetec family of 4-cylinder engines.
The development of the CVH engine series used in the Escort vehicles laid the foundation for the development through the early 1990s. The Duratec brand has now retired the Zetec builds and shortages in actual inventory can be experienced by owners of cars.
"Zetec remains popular for vehicles 2001 and older that use the 2 .0 build," the engine representative added. The used motors that are currently offered through the Got Engines company are builds with less than the average engine mileage found in units online.
The partnerships that have been launched this year with supply chain businesses in the auto industry have increased the inventory amounts that are accessible for purchase for the GotEngines.com customers. Company policies like 3-year warranties are now paired with the 2.0 Zetec engine series that is promoted for sale online.
About GotEngines.com
The GotEngines.com company supplies immediate access to its pre-owned engine inventory from its easy to navigate website online. This company is staffed by complete professionals in the secondary automotive market who work to define pricing and warranty terms that are acceptable to buyers. The GotEngines.com company adds to the engine types that are listed online on a weekly basis to provide easier access to buyers unable to find a better source to purchase in their local area. A national customer service and ordering center is now setup offline.