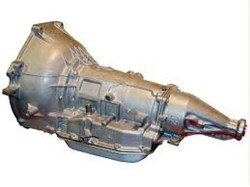 Our used inventory is always tested before being sold to any buyer to maximize quality assurance.
Phoenix, Arizona (PRWEB) August 07, 2013
The Chevrolet Blazer is one of the many sport utility vehicles produced by General Motors and sold in the US and Canada. The transmission series used for this vehicle type can now be purchased for a reduced price at the GotTransmissions.com company. All 2000 Chevy Blazer transmission inventory can now be viewed online at http://www.gottransmissions.com/blog/chevy-transmissions/chevy-transmissions.
Each of these 4-speed automatic transmission units are acquired through sources that are trusted in the automotive industry to secure higher quality for each buyer. Proper evaluations are made with these units to provide better condition gearboxes for used and new vehicle installations.
"Our used inventory is always tested before being sold to any buyer to maximize quality assurance," said a salesman from the Got Transmissions company. It is common for some preowned auto parts to have higher mileage and wear patterns due to neglect from previous owners.
The 2000 Chevy Blazer transmissions that are now in stock are a part of the complete Chevrolet inventory of units that are marketed online. Both manual and the automatic Editions that have been created by GM can be found inside the GotTransmissions.com database online. These units are offered with the company standard two-year OEM parts warranty coverage.
"Few sellers warranty used units and we've updated our terms to cover more OEM parts," the salesman added. Protecting consumers from unfortunate breakdown after transmissions are installed is the goal of these new policies for warranty coverage.
No additional costs are involved when purchases are made so consumers benefit from these coverage plans. Consumers who require more information about the Chevrolet transmissions inventory or warranty details can call 1-866-320-1182.
About GotTransmissions.com
The GotTransmissions.com company sells used Ford, Dodge, Chevy, Jeep, Toyota and Honda transmissions from its online portal. This company works closely with suppliers able to meet the demands that consumers require when replacement transmissions are required. Pricing is managed through an online quotation method that is now responsible for giving consumers cost details before purchase. The GotTransmissions.com company packages each transmission for sale with warranty coverage that protects OEM parts from sudden failure or unpredicted deterioration during operation. Company staff manages the toll-free telephone number to distribute price quotes and other information to buyers.