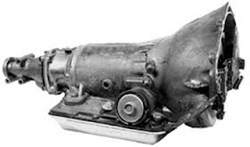 Our database is updated by supply companies that offer real-time inventory changes in price and stock numbers.
Albany, NY (PRWEB) August 18, 2013
The 1994 introduction of the 4L60E transmission to the truck lineup by General Motors introduced these electronic gearboxes to the public. Replacements for the Silverado and GMC trucks are in demand on the secondary market and the GotTransmissions.com company is now selling these 4-speed units online. This company has added the 2000 Chevy Silverado transmission preowned at
http://www.gottransmissions.com/blog/chevy-transmissions/chevy-transmissions .
This transmission is marked with the announced sale pricing that reduces the actual costs that buyers pay to own these authentic builds. The company inventory is above average preowned condition that is sourced through trusted partners that evaluate all builds prior to sale.
"We changed our supply chain this year and work exclusively with companies that produce low mileage gearboxes," said a salesman for the GotTransmissions.com company. This change has resulted in higher sales volume and little to no warranty issues.
The 4L60E transmission series now in stock has joined other gearbox types that have been steadily added since November of last year. The 4L65E and 4L80E transmissions for larger trucks can be found by consumers researching the improved inventory published inside the searchable database online.
"Our database is updated by supply companies that offer real-time inventory changes in price and stock numbers," the salesman added. These changes to the website and supply chain are boosting the consumer confidence in the units now available for sale.
A content management section has been included on the company website in 2013 and daily updates are now posted to this new area on the company website. Consumers who follow these updates can expect to receive pricing information, warranty updates and access to special offers not promoted elsewhere online.
About GotTransmissions.com
The GotTransmissions.com company supplies buyers with a national resource to find preowned transmission units for most vehicles in production since the 1970s. This company employs its talented team of auto specialists to handle all phone calls and shipment requests for transmission buyers. The GotTransmissions.com company website is now updated in real time as transmissions are researched and sold each day. This company is known for its lower than retail price structures that are promoted to buyers in the United States. New units are now added monthly as suppliers are changed or added.