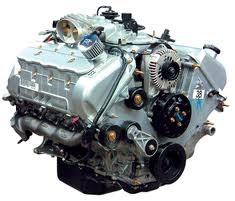 The Contour and the Mystique used the exact same engine to entice consumer sales.
Sacramento, California (PRWEB) August 12, 2013
The 1994 introduction of the Ford Contour helped mark a new turn in the history of the Ford Motor Company. The Contour took the place of the Tempo and was slated as the runner up to the Taurus in sales. The popularity of these vehicles has caused the GotEngines.com company to support selling the 2000 Ford Contour engines from its website at http://www.gotengines.com/blog/ford-engines/zetec-engine.
These 2.0 Zetec based engines offer the unrivaled 125 horsepower that was used in all Ford Sedans through the 2000 year. The replacement engine suppliers that are currently partnered with the Got Engines company have made it possible for these expansions this year.
"The Contour and the Mystique used the exact same engine to entice consumer sales," a salesman from the Got Engines company said.
This engine platform was the last installation for the Contour after the Duratec build was introduced. This has created some supply issues through secondary sources.
The integration of the 4-cylinder series of Zetec platform motors this year has opened up the opportunities that buyers have online to find a low mileage engine without the MSRP price.
To celebrate the introduction of the 2.0 units, the GotEngines.com company is now sending these motors without freight charges to buyers when ordered inside the continental United States.
About GotEngines.com
The GotEngines.com company retails Chevy, Ford, Jeep, Dodge, Chrysler, Honda, Toyota motors from its packed warehouse of replacement engines. The company team includes specialists in each department who personally provide full support to each consumer when special requests are made or orders are placed. The GotEngines.com website features one of the simplest to use search systems for secondary market motors currently available on the Internet. Pricing is adjusted accordingly based on consumer demand as well as supplier inventory and cash discounts that are offered.