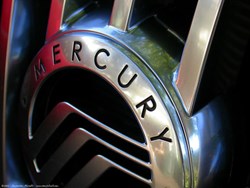 Our Mercury inventory has doubled since the deletion of this brand from the Ford lineup.
Philadelphia, Pennsylvania (PRWEB) August 22, 2013
The sport utility vehicle development by the Ford Motor Company helped produce the Mercury Mountaineer in 1997. The closure of Mercury brand in 2010 has created shortages for essential parts for current vehicle owners. The GotTransmissions.com company has now added the 2002 Mercury Mountaineer used transmission to its current inventory of 4-speed units at http://www.gottransmissions.com/blog/ford-transmissions/4r70w-transmissions.
The 4R70W transmission is one of the types used in the 2002 Mountaineer vehicle in the Mercury brand. This 70-horsepower transmission is one of the popular 4-gear types that have been produced by Ford since the 1990s.
The arrival of this unit online is expected to create the price point that buyers can have difficulty finding through other sellers online.
"Our Mercury inventory has doubled since the deletion of this brand from the Ford lineup," said a warehouse representative for the Got Transmissions company. The buildup of the inventory currently searchable by consumers is one strategy in use this year to provide extra value to online buyers of transmissions.
A large portion of the gearboxes that are pulled from used vehicles are rebuilt by companies providing reconditioning services in the automotive industry. One drawback to the rebuilt editions is the higher price that is attached with each unit due to the replacement of parts and other essentials inside of a transmission.
"We deal strictly in used Ford, Mercury, Lincoln, Jaguar and other Ford Motor Company brands to preserve the preowned quality that most buyers appreciate," the rep added. These measures help to lower the selling price based on transmission age and mileage counts.
The Mountaineer transmissions in used condition now announced are in addition to the changes in shipping policies undertaken this year. The removal of the costs that consumers pay to ship a used engine to any state in the U.S. has proved successful for the GotTransmissions.com company in sales and overall satisfaction in 2013.
About GotTransmissions.com
The GotTransmissions.com company retails used gearboxes that are in and out of production for North American parts buyers to benefit. This company currently stocks Ford, Chevy, Dodge, Jeep, Toyota, Honda, Isuzu and other brands of transmissions. The GotTransmissions.com toll-free number is now a national method of contact by thousands of consumers without resources to find transmission assemblies or parts offline. The company website remains a viable way to obtain essential pricing, inventory status and quality information about all inventory that is sold by this company.