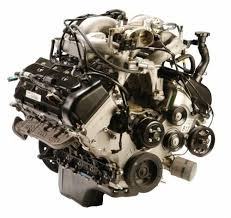 The used 5.4 V8 truck engines that we've added inside of our public inventory are builds that do not have high mileage when compared to typical truck inventory found through junkyards
Orlando, FL (PRWEB) June 03, 2014
Triton is the V8 technology that Ford first developed for installation into the early 1990s Lincoln vehicles for the American market. This technology is now found in the Got Engines inventory for its used motors in stock. The 2006 Ford F150 5.4 used engines now for sale are accessible from http://www.gotengines.com/ford/rebuilt-ford-engines.html.
The different pickup trucks created by Ford in recent years have relied heavily on the V8 power structures. The increased competition from Dodge and Chevrolet has lead to more complex technology being added to engine development. The F150 motors for sale now in place include a direct price discount.
"The used 5.4 V8 truck engines that we've added inside of our public inventory are builds that do not have high mileage when compared to typical truck inventory found through junkyards," said a Got Engines sales support member.
The used Triton engines for sale that can be found for 2006 and earlier Ford trucks are being marketed with more than a sale price. The costs to ship an ordered motor have been eliminated and consumers now pay one price to buy and ship any compatible Ford engine this year.
"The web catalog of engines that we've listed on the website provides the public with a way to review each motor, sale price and the delivery time frames for each ordered unit," said the sales support member.
The Got Engines company is continuing its price markdowns throughout this year to help move more inventory out of the main warehouse. These changes will make room for more acquisitions of used Ford truck motors for the coming years.
About GotEngines.com
The GotEngines.com company provides consumers with easy ordering for used motor vehicle engines that are hand picked for most vehicle brands. This company has a fully staffed service team that provides both offline and Internet support. The GotEngines.com company has added more functionality to the company website over the past several years to provide more control to the public when evaluating engine quality and price levels before locking in a purchase in the USA.