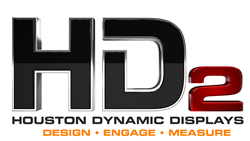 "Their solutions are exactly what we needed. Everything is easy to use – no hassle, no confusion and the service was great."
Houston, TX (PRWEB) June 20, 2014
"HD2Menus.com is going to completely revolutionize the industry. Not only is it the best software solution available, but also the world's easiest to use. Problem solving is our expertise and main objective; we are here to provide the best solutions for our customers, and it's important for those solutions to be perfectly tailored yet extremely simple for the user." says Ali.
Digital signage is steadily becoming a necessity in the food industry as more restaurant owners are seeing that the benefits of digital menu boards are impossible to negate. The aesthetics and decrease in paper usage have been advantageous to countless restaurant owners, making HD2 an increasingly important part of the industry.
HD2Menus.com is a simple one stop shop with displays, menu software, menu design all combined into affordable packages. The new Cloud-based software gives restaurant owners the ability to create, edit and upload content onto their digital menu boards remotely.
"We are really happy with HD2's product," says Marc Graubart, President and CEO of SubRoc LLC. "Their solutions are exactly what we needed. Everything is easy to use – no hassle, no confusion and the service was great."
HD2 has also revolutionized the industry's old model of per-device licensing by opening the software for unlimited use with one low yearly payment. HD2 is offering a show special, which includes a 42-inch commercial menu display, software subscription and a coupon for initial menu design starting as low as $50 per menu. Stop at Booth 1603 to learn more.
HD2 provides innovative services for the development of digital signage, kiosk and digital out-of-home network solutions, and complete hardware and software solutions. Visit our website at http://www.houstondd.com.