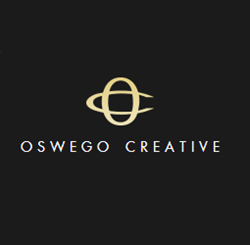 Oswego Creative's new website, allows the company to adopt a modern web presence that represents their services and capabilities more completely.
Denver, CO (PRWEB) June 24, 2014
Oswego Creative, a comprehensive video communications company based in Golden, CO, is proud to announce the launch of their new website. The new launch brings a fresh, modern face to a long-established company that has made a significant impact on video production services in Denver and beyond.
Oswego Creative serves many industries, including corporate and business, hospitality and private clubs with comprehensive video production, editing, script writing, media buying and more – everything a client could possibly want or need to create dynamic video communications. The company also produces video content for trade shows, corporate training and was a pioneer in developing and promoting video for the Internet. With Oswego Creative's new website, the company adopts a modern web presence that represents their services and capabilities more completely.
The newly designed website calls attention to Oswego Creative's full-service video production capabilities, with an experienced staff capable of handling every step of a video project from inception to wrap. From initial strategy and script writing to post-production, editing, and delivery, visitors can now easily find information on their suite of professional video services. As a leading video production facility with state-of-the-art videography equipment and editing software staffed by a team with years of video production experience, Oswego Creative designed the site to ensure their complete line of services and capabilities were fully highlighted to the public. This includes their new green screen studio where live talent can be seamlessly integrated into virtually any kind of background footage – a technique that can save a great deal on production costs when it comes to sets and locations.
Oswego Creative is a proud member of its home community of historic Golden, Colorado. "It's in this environment that the creative in Oswego Creative is allowed to thrive," says company President, Co-Founder, and CCO Bob Mizke, a veteran television news producer. "It's a good place to sit in the park and write a script. It's a good place to walk downtown and collaborate with a client over lunch...more than anything, it's a great place to let our creative juices flow."
About Oswego Creative
Founded in 1988, Oswego Creative has become a leader in comprehensive, "soup-to-nuts" video production. For more than two decades the company has been providing results-driven video solutions to clients that positively impacted their bottom line. The newly-updated website offers a better experience for visitors and easier navigation – along with demo reels and a list of clients that reads like a "Who's Who" of businesses, manufacturers and organizations.. Since starting operations 26 years ago, Oswego Creative has won dozens of awards for television commercials and received recognition for its web presentations, in addition to being embraced and featured by the local community in Golden, CO.
For more information, please visit: oswegocreative.com.