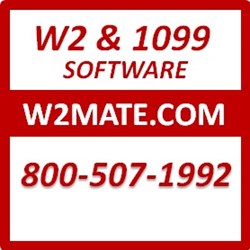 We are happy to offer this powerful 1099-B print and E-File module to the business and tax professionals community because it will greatly reduce time and effort for 1099 B compliance.
Chicago, IL (PRWEB) January 03, 2014
Real Business Solutions software launched their 1099-B Windows package that covers all the 2013 1099 Barter creation and electronic processing needs of brokerage companies, barter exchanges, and 1099 service bureaus. The 1099-B software provides all the capabilities users need to fill-in, import, process and electronically-send IRS 1099-B Forms (Proceeds from Broker and Barter Exchange Transactions).
1099-B filers now have an affordable alternative to online 1099-B processing services. Using in-house 1099-B filing software is more secure and reliable than online 1099 services that are subject to interruption of service and online security issues. Trial download of the new software is available from http://www.realtaxtools.com/download.html or by calling 1-800-507-1992 .
If the 1099-B information to-be-filed resides inside Intuit QuickBooks (QuickBooks Pro, QuickBooks Enterprise, QuickBooks Premier), Microsoft Dynamics (GP or SL), Sage Peachtree, Sage DacEasy or Excel, then W2 Mate is definitely the right solution for the job. W2 Mate has a unique mechanism for importing data from different accounting and payroll software to allow users print a wide range of w2 and 1099 forms.
W2 Mate can also generate an unlimited number of 1099 electronic filing submissions ready to upload to the IRS FIRE System. The 1099 electronic reporting module that ships with W2 Mate provides the capabilities for E-Filing the following forms with the federal government: W2, 1099-MISC, 1099-INT, 1099-DIV, 1099-R, W- 3, 1096, 1099-S, 1098-T, 1098, 1099-A, 1099-B, 1099-C, 1099-PATR and 1099-OID. Processing W2s and 1099s electronically is easy to use, efficient, secure, fast, flexible, and above all saves filers valuable time and money. Any filer of W2 or 1099 information returns may submit their forms electronically; however any employer or business who files 250 or more forms for any calendar year must file electronically.
Instead of printing recipient 1099-B forms on blank paper or pre-printed forms, W2 Mate can create an encrypted, password protected PDF file for each recipient. In order to open the PDF files, recipients would use their Tax ID (SSN) and the city name portion of their address. Emailing password-protected PDF 1099 forms is probably more secure than paper forms which could be stolen or lost in the mail.
Visit http://www.realtaxtools.com/1099-b-software.html for free 1099-B software trial and start processing 1099 barter forms immediately.