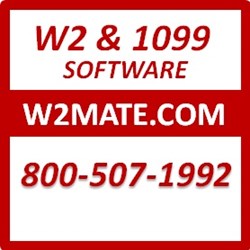 At Real Business Solutions, we focus on building affordable and reliable W2 1099 processing solutions for businesses and tax professionals.
Chicago, IL (PRWEB) January 02, 2014
Electronic filing software company Real Business Solutions (http://www.realtaxtools.com/) has rolled out a new 1099-MISC e-filing program as part of its growing W2 1099 reporting solutions. The new software makes it possible for small businesses and accounting firms to e-File 1099 Miscellaneous Income forms with the federal government and most state tax departments.
The 1099 E-File software is distributed electronically for instant download over the internet. The software can also be shipped on a CD. A free demo version is available at http://www.realtaxtools.com/ for evaluation.
Real Business Solutions, which works with both small and large enterprises to help make 1099 compliance easy, affordable, and streamlined, currently has thousands of customers nationwide. The 2013 1099-MISC E-reporting module includes new features to help filers submit more accurate electronic filings. For example users can now see a list of all 1099-MISC forms included in a successful submission along with state filing information. The addition of more detailed messages helps users identify potential errors more easily.
The 2013 electronic 1099 MISC delivery module, which ships with W2 Mate®, prepares an unlimited number of e-filing submissions which comply with IRS publication 1220. 1099 E-filing is easy to use, efficient, fast, flexible and above all very affordable. Business filers can use W2 Mate to e-file many types of 1099 forms including 1099-MISC, W2, 1099-INT, 1099-R, 1099-DIV, W-3, 1098-T, 1096, 1099-S, 1098, 1099-A, 1099-PATR, 1099-B, 1099-C, 1099-K, and 1099-OID.
"Many businesses spend hundreds, even thousands of dollars each year to file 1099 forms electronically through W2 E-File service providers. This is why we built the 1099 Electronic Reporting module, which gives business filers the ability to e-file an unlimited numbers of 1099s in-house for one low price," says W2 Mate product manager Nancy Walters.
Using 1099 E-File is secure, easy to use, efficient, fast, flexible and helps save the environment. Any filer of information returns may file their returns electronically. Any corporation, partnership, employer, estate or trust, who files 250 or more 1099 forms for any calendar year, must file their Information Returns electronically. However, if you have less than 250, we encourage you to file these returns electronically. W2 Mate complies with IRS Publication 1220- Specifications for Filing Form 1098, 1099, 5498, and W-2G Electronically or Magnetically. W2 Mate also complies with SSA EFW2 format Specifications for Filing Forms W-2 Electronically).
Give the 1099-MISC software a test drive and see for yourself how easy 1099 Miscellaneous electronic filing and printing can be. Visit http://www.realtaxtools.com/1099-misc-software.html.